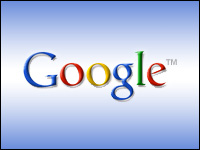 Google announced Thursday that it was selling its Motorola Mobility set-top box division, Motorola Home, to Arris Group for US$2.35 billion. The deal, which has been approved by the boards of both companies, is expected to close by the second half of next year.
Under the terms of the agreement, Google will receive $2.05 billion in cash, along with $300 million in Arris shares, which will give the search giant a 15.7 percent stake in the company. Google acquired the set-top business earlier this year with its $12.5 billion acquisition of Motorola Mobility.
"The industry faces its biggest technology transformation, and together Arris and Motorola will be able to accelerate related innovations such as the introduction of the IP Connected Home environments that service providers need and that their consumers crave," said Motorola Mobility CEO Dennis Woodside.
Fitting the Pieces Together
There were two main contenders for the Motorola Home purchase, Arris and Pace, but Arris was the one to step forward and close the deal. It makes good strategic sense for the company.
"It is an interesting acquisition from a strategic point of view," said Jordan Selburn, senior principal analyst of consumer platforms at IHS iSuppli, "but this is like a python eating a gazelle. Arris was certainly not as large as Motorola and now has swallowed up that much larger company."
The deal could position Arris very nicely in the home networking space. This purchase will likely allow the cable equipment maker to bolster its patent portfolio — a move that is notable, as Google essentially looked to Motorola Mobility for much the same reason. It could also allow Arris to license other Google-owned Motorola patents.
"This acquisition is a nice strategic fit," said Selburn. "Arris tended to be more on the networking side, and the next logical step in the set top box business is to create a home gateway. Acquiring Motorola Home will fit very nicely with Arris' networking gear."
It could be argued that Arris is a better fit with Motorola's components than Google ever was.
"The Google acquisition of Motorola was always a bit puzzling and in fact still is," telecommunications analyst Jeff Kagan told the E-Commerce Times. "What was the primary reason — to get Motorola patents or to keep them away from others like Apple?"
Biting Into Apple TV
The bigger question is why Google would sell off the set top business if were serious about Google TV.
"This was a zero margin business that Google had no interest in," said Rob Enderle, principal analyst at the Enderle Group. "They just wanted the IP from Motorola for phones. Google has no desire to build a TV, and I don't blame them — it is a horrid market to enter."
This sale isn't likely to change the boundaries of Google's battle with Apple for domination of the living room.
"In some respects, that battle has already happened," iSuppli's Selburn told the E-Commerce Times. "We're not sure what Apple TV would be like, and they've already shown us what they have with their set top box and the direction of what Apple TV might take."
Moreover, although the rumors of Apple following up in this category continue, little has been seen, he added.
Google TV 2.0
The final piece in this is that the sale likely doesn't affect Google's ability to bring out a set-top box of its own down the line.
"Google TV 1.0 was not a success by any stretch of the word," said Selburn "And they have shown they don't need to be in the set top business. They could increase their market presence with a third party, but Motorola wouldn't have made a big difference. Having Motorola's set top box technology in-house wasn't going to help Google."