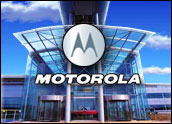 Google has officially closed its acquisition of Motorola Mobility for US$12.5 billion. This could transform the search engine giant from a software player to a maker of hardware: smartphones, tablet PCs and even set-top boxes.
More importantly for Google is gaining control of Motorola's patent portfolio, which could help it fend off lawsuits from rivals such as Apple and Microsoft. Motorola has its own ongoing patent lawsuits against those tech giants.
"Ever since the acquisition was announced, it seems that the primary motivation for Google was to build up its [intellectual property] for the Android platform," said Wayne Lam, senior analyst of wireless communications for IHS iSuppli. "It was a good match. The IP and patent portfolio match up very well with Google's products."
But was this match up actually worth the money paid?
"I'd agree that Google has taken a somewhat laissez-faire approach to past acquisitions, but the $12.5 billion cost of the Motorola Mobility deal and the competitive climate today — especially when it involves IP litigation — are likely to inspire a sea of change in Google's attitude," Charles King, principal analyst at Pund-It, told TechNewsWorld.
"Motorola Mobility's trove of 17,000 plus patents should offer Google considerable firepower to take on competitors such as Apple and may also offer the means to force a detente with Microsoft."
Business as Usual
With the deal now concluded, will Motorola Mobility actually operate as its own company? Google CEO Larry Page did go to great lengths to convince Dennis Woodside to stay on board, notably to run the post-Google owned Motorola.
But given that company's rocky history, which included inventing the cellular phone in the 1980s, dominating the market in the 1990s, and then subsequently losing that market in recent years, can it even be turned around and operated independently? More importantly, can Google give it the attention it deserves?
"Google's decision to operate Motorola Mobility as an independent entity is smart from a business perspective," said King.
"With over 20,000 employees, Motorola Mobility is nearly two-thirds the size of Google, so merging the two companies would present enormous logistical and cultural challenges. In addition, while there are certainly areas where the pair's interests overlap, the synergies between Google's and Motorola Mobility's primary businesses seem somewhat limited," he pointed out.
Greater Integration
What is Motorola's primary business going to be? Motorola has not announced any new high-end phones or tablets in many months, while Google has maintained that it would continue to allow early access to Android for other hardware makers.
"While there is a bit of concern that this deal could allow Google to give Motorola preferential treatment with new code for handsets, Google has suggested otherwise," Lam told TechNewsWorld. "Google is going to shift from giving one OEM new code, to rolling it out to multiple vendors, in part to help get the innovation cycle moving a bit faster."
It is still to be determined if the traditional software company, which began with search, will find its way as a potentially major hardware player with Motorola.
"Ever since Google announced its intention to acquire Motorola, there has been a question of how deeply it would integrate its own technology and business, Android in particular, and how much Google would still work with other major handset makers," said Jay Lyman, senior analyst for enterprise software at 451 Research.
"While there was an assumption by many that Motorola would be Google's preferred or first-class Android OEM — that does not seem to be the case," he added.
In fact many, if not most, of the latest Android phones are from other manufacturers, including Samsung and HTC, Lyman added.
"I expect we'll continue to see Google support these other manufacturers while working more deeply with Motorola," he told TechNewsWorld. "This would allow Google to display both good open source citizenship and also might help mitigate Android fragmentation. Eventually, we may see Google offering unique features or capabilities via Android on Motorola phones, but I expect Google and the community around Android will continue to give other OEMs similar opportunities."
Game Change
Even if Google decided to change paths and look to keep Android for itself with just Motorola devices, it actually couldn't do so. At least not for a few years.
"To get the Chinese government approval, Google agreed to keep Android free for the next five years," Lam added.
After that, anything could happen. There is even a possibility that Motorola's IP could be absorbed and the company broken up for its parts. Past Google strategies show that it doesn't have the track record to stick with what doesn't work.
"Software companies running hardware companies haven't exactly been that successful," Rob Enderle, principal analyst of the Enderle Group, told TechNewsWorld.
"The two engineering types don't work well together, and Google isn't that experienced doing big acquisitions like this. On top of that most at this scale fail," he pointed out. "So I expect them to follow the pattern of initially making changes that cripple Motorola, taking increasingly direct control, and finding folks to blame when things get worse. I don't expect this will end well for Motorola, but Google should survive it."
Google did not respond to our request to comment for this story.