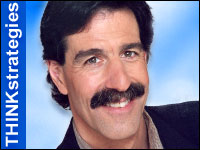 Like every new generation, today's youth are unlike their predecessors, and they are poised to make a significant impact on society and business as they enter the workforce. While this may not seem like a revelation, what is important to keep in mind is who is pulling some of the strings that are already redefining how today's kids think and tomorrow's workers will behave.
It may be a cliche to talk about generation gaps, but it is also an understatement to suggest that today's youth are already having an enormous influence on the corporate world as we know it.
iTunes, YouTube, MySpace, Facebook and Twitter have not only reshaped consumer behaviors and markets, but these on-demand services and social networks are also quickly redefining the technology industry as organizations of all sizes try to adopt new ways to engage customers, support employees and interact with partners.
Apple Paved the Way
What is important to note is that a variety of enabling technologies sparked these new mediums, starting with ubiquitous broadband networks and the rapid evolution of Web development tools. However, it is the ease of use of these technologies and the economies of these online services that has made it possible for them to proliferate.
iTunes and YouTube taught us that we could obtain entertainment — and information — on-demand. MySpace and Facebook made it cool to share information. And Twitter has made it possible to broadcast that information across a wide audience instantaneously. What shouldn't be overlooked is how Apple encouraged this movement initially 20 years ago. Google is now going down the same path today.
Apple borrowed the branding techniques of the consumer marketplace to popularize the MacIntosh computer. Rather than fight with other PC makers in the corporate world or focus its marketing efforts on adults to encourage them to buy its products, Apple funneled its energies into supplying its computers to schools as an educational tool to encourage kids to use them.
By winning the hearts of school kids and their teachers, Apple was able to win over their parents as well. While other technology vendors battled for supremacy in corporate data centers and offices, Apple put a long-term plan in place to build a new generation of adherents in the schools. Just like the Japanese, who made a long-term commitment to win over the electronics and automotive industries in the 60s and 70s, Apple carved out its territory in the 1990s. And just as Sony redefined the entertainment industry with the Walkman, Apple turned it on its head with the iPod and iPhone.
Beyond Search
Now, Google is adopting the same strategy to achieve long-term success in the enterprise. Google made it easy to access information and has made a fortune in the search-based advertising world. Google is using its financial war chest to quickly evolve beyond search into the enterprise with Google Apps, Engine and Chrome. It is focusing much of its attention on today's youth in hopes of winning a greater share of the enterprise application marketplace tomorrow. Google is taking the same path that Apple pioneered with its Google for Educators program.
If your kids are like mine, they are already comfortable using Google Apps in the elementary, middle, high school and college levels, just as they have become accustomed to doing Google searches for their homework assignments. Although they've also grown up playing Microsoft Xbox, they have no allegiance to Microsoft Office.
I've been an early and firm believer that a growing proportion of corporate end-users and executives are becoming very comfortable with Web-based, on-demand solutions starting with SaaS and evolving to include a broader array of cloud computing tools. They have learned about the pleasures of leveraging these solutions in their personal experiences. Because of their frustrations with the complexities and costs associated with their corporate apps, they have often unilaterally adopted comparable solutions in their corporate environments.
Now, Google is making a concerted effort to ensure that the movement to the cloud is cemented with future generations who will not put up with the costs and complexities of traditional technologies, in the same way their working parents have grown tired of the cumbersome inefficiencies of legacy applications.
---
Jeff Kaplan
is the managing director of
THINKstrategies
and founder of the
SaaS Showplace
. He can be reached at
[email protected]
.
---