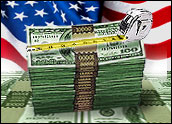 IT and business managers are spending an increasing amount of time and money trying to predict what kind of return they can expect on theirsoftware investments, because their multi-networked, online working environment requires them to continually invent new approaches, asPart 1 of this two-part series makes clear.
Part 2 takes a look at how some vendors are building upon the Total Cost of Ownership (TCO) and Software as a Service (SaaS) models to create tools that more accurately assess software ROI.
Order Reviewers vs. Order Takers
Redwood City, Calif.-based Comergent provides sales, order hub and enterprise resource planning (ERP) solutions for clients across a diverse range of industries, from aerospace manufacturing to retailing.
"The ROI for our customers is typically measured in terms of buying a packaged application that is modular and easy to implement in a short time frame," said said Carolyn Layne, Comergent's vice president of marketing. It's either that, she adds, or one of the two other options available to them: build their own application with tool sets, or buy one from an ERP/CRM back-office vendor currently automating things inside their firewall, such as Oracle or SAP.
Comergent factors in the ongoing costs of maintaining and upgrading the new application to its ROI estimate. The last piece of the company's ROI analysis solution, however, is the quantified training and deployment costs that adoption of the application will require, Layne said, citing marketing and incentives as two examples.
To illustrate, Layne pointed to a Comergent eBusiness System customer that sells high-tech consumer products. The customer wanted to migrate from a call center to a Web-based self-service model to further automate the order entry and management processes of its resellers and distribution partners, and to increase the effectiveness of its customer service representatives.
When the system was put into use, "their call center reps became order reviewers versus order takers," Layne explained, and Comergent increased its business by making it easier for customers to deal with them via telephone, the Web or fax/EDI. The results included an increase in sales revenue without a corresponding increase in personnel costs.
The company also saved on training costs, Layne noted. Call center rep training prior to installing the Comergent platform took three weeks, compared with the average one hour of training required to become familiar with the eBusiness System. Customer-side training was done in self-service fashion via the Web, and employees started using the system almost immediately. "All [of this] happened in less than 120 days, which was the fastest time to market they could get" — faster than building their own application or using their existing SAP system, Layne said.
Question of Philosophy
St. Paul, Minn.-based Lawson Software takes a similar approach to helping its customers estimate and evaluate ROI, but with a SaaS focus.
"We work with each customer to not only make their implementation as smooth as possible and on-budget, but we also work with them to understand the total costs involved for their specific project," said Terry Blake, Lawson's director of corporate communications. That way, customers have a better picture of the overall value Lawson brings to the table, he added.
"The big question for our customers really boils down to a philosophical question over how they want to do business, and just how far down the SaaS path they want to go. Right now, every organization is at a different comfort level with SaaS."
Measuring Total Value
One of the benefits of using a general but rigorous ROI methodology is adaptability. To ascertain total economic impact, or TEI, "enterprises with specific needs should place different weights on different categories," says Forrester Research Principal Analyst Ray Wang in the executive summary of a research paper. "For example, an increased cost in a packaged application may be offset by a decrease in risk. Likewise, the value of flexibility for an enterprise in a fast-changing and dynamic market may be worth more than [it would] for an enterprise in a more staid and predictable industry."
Another benefit to the TEI approach is its applicability to a broad range of problems. "In general, enterprises should leverage TEI not only for evaluating vendor selection, consolidation, build-versus-buy, build-versus-rent, and upgrade/migration opportunities, but also for prioritizing entry points to service-oriented architecture (SOA) for packaged applications," Wang advises.
There's little if any doubt that software developers and their clients will increasingly seek to make use of extensions to the TCO methodology, such as TEI. However, given that such methodologies will be used by different people in different organizations — all operating in an uncertain world in which the unexpected often proves impossible to influence — results are going to vary.
"The concept is really about not just measuring the total hard and soft costs, but also the total value returned to a company [as a result of] their software implementation," Lawson's Blake concluded. "The idea is to weigh costs against value. [That] adds an extra dimension to the TCO discussion for companies to consider. But, as with the broader TCO discussion, the challenge remains to fully assess the costs for any given client, particularly the soft costs that often remain difficult to quantify for many organizations."
The common bottom line for organizations looking to improve ERP remains the same. "When we work with our customers or prospects, their No. 1 driver for doing an e-business implementation is to make it easy for their customers and partners to do business with them any way they want to — over the phone, [on the] Web and in person," Comergent's Layne said. "They want to stay competitive and grow revenues while reducing cost of sales, and become more effective in their sales processes."