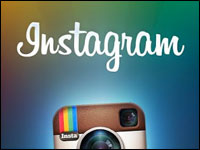 Facebook's acquisition of photo-sharing app Instagram was in the spotlight on Friday following a report in the Financial Times that the Federal Trade Commission was investigating the deal on competition grounds.
The FTC reportedly has even asked for input on the deal from rivals Google and Twitter, although it isn't clear what information was being requested.
The FTC did not respond to our request to comment for this story.
Facebook's Mark Zuckerberg probably has had better weeks. The CEO of the soon-to-go-public company was widely criticized in the press this week for wearing a hoodie on its road show. Now it's likely his final pre-IPO deal could be delayed until the third quarter.
Last month Zuckerberg, in essence, made a US$1 billion offer for the photo-sharing app without input from the Facebook board. This was widely seen as his last power play before the company goes public.
Business as Usual
While the FTC investigation is getting a fair share of press attention, is this really just another case of much ado about nothing?
"There isn't much to the FTC investigation," said Josh Crandall of Netpop Research. "The timing is unfortunate for Facebook, but the FTC is only following routine policy. This is just a blip on the screen."
In fact, the FTC typically investigates acquisitions on a scale far below a billion dollars, and it is actually quite common for deals greater than $66 million to be scrutinized. Considering the Instagram transaction amounts to 18 times as much, there might have been questions had the FTC not investigated it.
"I think this is just the size of the transaction," Greg Sterling of Sterling Market Intelligence, told TechNewsWorld. "Facebook is about to go public, so of course the FTC was going to investigate this one. They are the dominant social media company, and their paying $1 billion for what is essentially an app raises many questions. But really, this is the size of the transaction that is getting the attention."
Size Matters
This is ground that has been well-traveled in other deals of this enormity.
"When Admob was acquired by Google for $750 million, there was a similar probe," added Sterling. "The FTC has to look at it, and it is worth some scrutiny."
The FTC has 30 days to conduct its review, in part to ensure that this deal does not break any anticompetition laws. Of course, it could be hard to argue that the acquisition of an app in a space Facebook dominates would give it an unfair edge. Or would it?
"There is not really much of a social network competitive market to begin with," emphasized Sterling. "Instagram is, however, popular with young users who might not be Facebook users. This could give Facebook that slice of the audience."
The acquisition would also further open inroads into mobile, one area where the social media giant still has yet to reach titanic size.
Lost Face for Zuckerberg?
While it is likely this is just a usual preapproval examination, the remaining question is whether this taints Zuckerberg — regardless of whether he keeps wearing the hoodie during Facebook's roadshow.
"He put his IPO at risk unnecessarily, and that emphasizes his inexperience and makes him look like a loose cannon — neither of which is good in any company, let alone a public one," said Rob Enderle, principal analyst of the Enderle Group.
"He was mentored by Steve Jobs, who learned — after being fired — that doing things right and maintaining a positive image were critical," Enderle continued, "and he appears not to have paid attention to these concepts, which suggests the mentoring didn't take."
Despite these facts, in the end, Zuckerberg will likely have his final hurrah.
"I don't think this one will be disapproved," said Sterling. "It is very doubtful that the FTC would prevent this deal from happening."
Even it did, Facebook would only lose the fast-growing app and the expertise of the people involved in creating it. It would not be a major tragedy, added Sterling.
Thus, Instragram in the end could be more of a "lose-lose" than a win. If the deal is nixed, then the social media company loses the chance to absorb a potential mobile asset — and even if the deal is approved, Zuckerberg could lose face due to the way it was handled.
"Facebook is large, but I think this acquisition will eventually be approved," said Enderle. "However, it does reflect on his leadership because had he spoken with his more experienced board or brought in experts, this problem — as well as the impression he massively overpaid — would likely have been mitigated."
Facebook did not respond to our request to comment for this story.