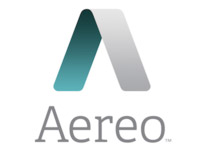 While anyone with the right antenna can pick up a broadcast TV station's signal for free, the fact that Aereo allows subscribers to view time-shifted streams of over-the-air television has some broadcasters threatening to go the pay-TV route.
News Corp. Chief Operating Officer Chase Carey this week threatened to pull the Fox network off the airwaves and convert the network to a pay-TV-only channel. Aereo essentially steals the Fox over-the-air signal and then sells it to Aereo customers without paying for the rights, he alleged.
Carey went so far as to call out Aereo for pirating its broadcast signal, and he said that Fox would continue to aggressively pursue its rights in the courts.
Aereo maintains that it is just offering viewers a better way to receive over-the-air content using an antenna.
"Aereo has invented a simple, convenient way for consumers to utilize an antenna to access free-to-air broadcast television, bringing television access into the modern era for millions of consumers," said spokesperson Virginia Lam.
"It's disappointing to hear that Fox believes that consumers should not be permitted to use an antenna to access free-to-air broadcast television," she added.
"Over 50 million Americans today access television via an antenna," she added. "When broadcasters asked Congress for a free license to digitally broadcast on the public's airwaves, they did so with the promise that they would broadcast in the public interest and convenience, and that they would remain free-to-air. Having a television antenna is every American's right."
Fox declined to provide further details.
Air Time
Aereo's technology works in essence by allowing its users to view live broadcasts that are picked up via an antenna in much the same way any portable TV might work. The service launched in New York City, and it's available to customers only when they are within traditional broadcast range.
Cable and satellite providers now pay the networks a fee to retransmit their "free TV," but Aereo does not, and that is at the root of this ongoing battle.
"In this case, there is reason for the broadcaster to be upset," said James Grimmelmann, professor of law at New York Law School.
"[The broadcasters] are trying to gain revenue from the intermediaries — the local stations and the cable carriers. With Aereo coming in and offering this content to viewers without paying the broadcasters, it makes it harder for those networks to get the local cable providers to pay for it," he explained.
"At the same time, however, Aereo is right in that they are supplying over-the-air free TV," Grimmelmann told the E-Commerce Times. "In this case, it is hard for the broadcasters, which make revenue by supplying free over-the-air content with ads, to complain that someone is getting the content over-the-air for free with ads."
However Aereo does offer the ability for viewers to record content for later viewing in much the same way they would view content stored by a DVR or similar time-shifting device. This could be enough to give broadcasters some concern.
"This ability to time-shift content is something that providers have complained about since the days of the VCR," noted Grimmelmann.
Content providers and content suppliers have long resisted any new technology that could seriously disrupt the status quo
Beyond New York
While this issue is still essentially localized to New York City, where Aereo has so far managed to continue to keep on providing service to its subscribers, it's questionable whether it could go wider.
"They have announced plans that would take the service to 22 other markets, but they hit a caveat," said Jeffrey S. Silva, senior policy director for telecommunications, media and technology at Medley Global Advisors. "They will have to stay out of markets in the Ninth Circuit."
That is because a clone of Aereo — perhaps fittingly named "AereoKiller" — launched in California, where a federal judge in the Ninth Circuit of California, which covers much of the west coast including Washington, California, Hawaii, Oregon, Montana, Idaho, Nevada and Arizona, has granted the broadcast networks' request for a preliminary injunction.
Could Fox Become a Paid Channel?
While AereoKiller's setback could ultimately hurt Aereo, for now it remains on the air — and to Fox that is a problem, especially as the networks continue to fight for every eyeball.
To many viewers, the line between basic cable channels (e.g., AMC, FX and MTV) and the networks (ABC, CBS, Fox, NBC and the CW) is somewhat blurred — especially in this day and age when many viewers receive content from a cable- or satellite-TV provider.
However, it might not be as simple as Fox turning off the broadcast transmitters to become like its cable/satellite-only cousin at FX.
"There are practical challenges, such what they do with affiliates, which now fill up with local programming including news," said Silva.
"What is the FCC supposed to do, and how might they react? That is an unanswered question right now," he observed.
"The localism of the affiliates meets certain broadcast obligations," Silva told the E-Commerce Times. "Are you still serving the public interest if you are on cable?"
The question is whether Carey is even close to serious about taking Fox off the air.
"There is the possibility they could transition, but their expression of interest is a visceral reaction of sorts," Silva added. "They'd have to think long and hard before they took that step."