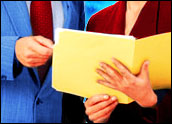 Software maintenance will reach US$137 billion by 2010, a compound annual growth rate of nearly 10 percent, according to IDC. Today, many vendors including Adobe, Oracle, Microsoft and IBM, among others, are stepping up their efforts to identify noncompliance, making an audit a real possibility.
Aligning a company's IT needs with its business objectives is the first step to efficiently maintaining costs associated with software purchases and asset management. Even the most resourceful IT managers often lack the knowledge — or bandwidth — necessary to manage software licensing and compliance. However, many common mistakes when purchasing enterprise software can be avoided, which can lead to potential savings of up to 30 percent.
1. Buying the right license(s) doesn't always mean cutting back on licensing.
More often than not, purchasing additional software modules or licenses are dictated by last-minute IT requests. Planning is a crucial element to compliance and, ultimately, cost savings.
Licensing models, quantities and existing licensing are just the tip of the iceberg when planning ahead. Strategically preparing the proper "what if" analysis is a necessary step to avoiding costly mistakes. When these considerations are overlooked and the right licenses aren't purchased from the start, the results are unused licenses, or a sizeable budget spend on additional licensing not accounted for when increasing staff or even when going through a merger or acquisition. Often evaluating the terms and conditions associated with software licensing agreements (SLA) and eliminating unnecessary items will result in cost savings and alleviate headaches down the road.
Ask the following questions:
Which license model (enterprise, central processing unit, etc.) works best for the company, now and well into the future?
What quantities are required now?
What other software licenses are already owned, and how do they affect the current negotiation?
What terms and conditions are essential? Are price increases allowed? Do they include nonstandard clauses? Which ones are overly restrictive or superfluous?
Which usage rights will define the license metrics?
Keep in mind that licensing is often needed for test, development, Q&A and failover, further validating the need for a robust analysis of a company's needs prior to negotiating with a vendor.
2. Don't forget about non-production and temporary servers.
Other areas to be aware of during the planning process is the non-production and/or temporary servers, which may be needed during operating system or system migrations. Managers often neglect licensing issues for internal and beta testing applications, which also must be accounted for during audits as software vendors interpret each usage as part of licensing.
Another mistake commonly made is not accounting for database and applications in production and non-production as well as disaster recovery applications. It is important to diligently track the use of enterprise software throughout the year including non-production and temporary servers. Companies need to establish a repository of their software assets and continually update and reconcile inventory.
Some managers think using a simple spreadsheet to track licenses is sufficient, but this won't account for the changes made by software vendors or track against the stipulations made against those licenses. The repository should also include all instances of test, development, Q&A and failover. The repository should be reviewed and validated at least every six months and include key documents such as proofs of purchase, license agreements with terms and conditions and ordering documents.
A great example of a successful tracking is with the well-known watchmakers — Timex. The company was facing a renewal support deadline that threatened to strain its IT budget as well as involve it in a time-consuming round of fact-finding and compliance audits.
A global licensing inventory of Timex's software assets was conducted in order to understand the assets. Based on the friendly audit, Timex was able to negotiate a plan to restructure its support agreements, which offered an immediate and significant annual savings, with the opportunity to implement further cost reductions in future years.
3. Compliance rules constantly change like the ebb and flow of the tide.
Last year alone, software giants — Adobe, Oracle, Microsoft, SAP and many others — made hundreds of changes to their licensing rules and regulations. Keeping up-to-date with enterprise software licenses is not only a challenging task but also the most important step to remaining in compliance and protecting your IT budget..
4. Start Negotiating.
Once a company has defined what is needed — and what is not — contract negotiations are the next to last step. The majority of software vendors will "negotiate" a better price for the support services and licensing. Most companies will agree to the discounted price and walk away happy having negotiated the deal. However, remember all that is outlined here. When an IT manager or CIO is ready to discuss the SLA, they need to remember:
"All-you-can-eat" costs about 20 percent more than "pay-as-you-go" SLAs. (However, sometimes the former is more cost effective, but the downside may include shelf ware).
Seek shorter agreements since licensing rules constantly change — and so will the needs of the enterprise.
A friendly conversation is not a legal agreement. Insist on all terms in writing.
Be prepared with scripts, commands or reports of software usages to validate claims.
Optimizing the total cost of ownership doesn't mean just a pricing discount or a legal negotiation.
5. Ask for Help.
Is there a solution to all of this? Confusion and upkeep that may go far beyond the duties of the average IT manager creates the need for expert help. We certainly can't expect everyone to be experts when negotiating with their software provider; therefore, there is help when you need it.
Whether it is Oracle, Microsoft or any other software product, these organizations can help you to structure and negotiate new software contracts and restructure existing ones to drive down the overall cost of software licensing ownership. Ask for help when it's needed. It can save millions on future maintenance costs on top of the upfront savings.
---
Scott Rosenberg
is chief executive officer and founder of
Miro Consulting
, which provides advisory services to Oracle and Microsoft clients needing assistance in managing the fundamental changes in their software licensing assets.
---