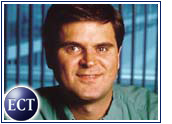 The U.S. Federal Communications Commission (FCC) on Monday requested more information from America Online, Inc. before it will consider approving its proposed $124 billion (US$) merger with Time Warner, Inc.
The request came just two days after 43 technology companies sent a letter to the FCC complaining that AOL holds a virtual monopoly on the instant message (IM) market. The FCC is now asking AOL to provide specific data about its instant messaging software and its stake in the Hughes Electronics Corporation.
The commission has also requested that Time Warner outline its plans to deploy high-speed Internet, digital cable and local telephone services.
"We anticipate additional requests to be forthcoming," wrote To-Quyen Truong, associate chief of the FCC's cable services bureau, in a June 9th letter to AOL that was released to the public Monday.
A spokeswoman from AOL called the letter "routine" and said that the online giant "looked forward to responding to the commission's questions in an expeditious manner."
Some Pointed Questions
However, some industry observers feel that the FCC's sudden interest in AOL's instant messaging service does not bode well for the company.
In the request — which must be responded to by June 30th — the FCC is asking AOL whether it is working with other Internet companies to develop a standard that would allow users from various online services to communicate via IM. If not, the FCC wants to know how such a lack of collaboration benefits AOL customers.
The FCC has also asked AOL to produce copies of documents "discussing actual or proposed terms for any and all licensing agreements that AOL has entered, negotiated or otherwise discussed with alternative IM providers for access to each other's customers," according to the letter.
Reversal for AOL?
Some analysts contend that once the FCC understands the dynamics of AOL's stranglehold on the IM marketplace, it will require the company to open up the platform before giving a thumbs up to its merger with Time Warner.
This development would amount to an about face for AOL, which has tenaciously held on to its predominance in the IM market by blocking other companies' attempts to communicate with the members of its online service.
Opening up AOL's 20 million subscribers to other IM services has been the common goal of such competitors as Microsoft Corp., Yahoo! and CMGI Inc.'s Tribal Voice.
"As IM continues to utilize content created by companies such as Time Warner, the potential merger raises even greater concern about AOL blocking their users from access on non-AOL users," iCast CEO Margaret Helleman said last week.
FCC Wants Rollout Plans
Meanwhile, the FCC is demanding Time Warner's schedule for offering high-speed Internet services as well as a full accounting of the company's rollout plans for providing digital cable and local telephone services.
The information must include how much the media company plans to invest and the number of homes and subscribers it now serves and plans to serve.
Finally, the agency is requesting specific details about AOL's ownership interest of preferred stock in Hughes Electronics, including the value, percentage and conversion rates.
The news on AOL coincides with an announcement from Microsoft on Monday that it has formed an alliance with Hughes Electronics' DIRECTV Inc. and Thomson Multimedia to market a system that will integrate digital programming, Internet access and Interactive TV in one package.