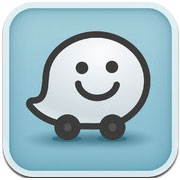 Rumors that Facebook is deep into the process of purchasing Waze — makers of a mobile satellite navigation app that leverages crowdsourced mapping and traffic tips — are making the rounds.
Facebook has apparently signed the terms and is conducting due diligence after six months of negotiations, according to published reports.
The social networking giant is apparently willing to fork out between US$800 million and $1 billion for the Israeli startup.
"We do not comment on rumor or speculation," Facebook spokesperson Denise Horn told the E-Commerce Times.
Waze declined to comment for this story.
What's a Waze?
The Waze app is free, fully dynamic and is constantly updated. It's available for iOS and Android devices.
Waze lets users update traffic and road reports in real time, and notify the community of points of interest such as gas stations along a route.
Users type in their destination and drive with the app open on their mobile phones. This will let the app collect traffic and other road data from GPS points. Users can share road reports on accidents, speed traps or any other hazards along the way. They can also send along errors they discover in maps, or record roads not on the map by clicking the "Record road" button.
Users can take and upload photos of traffic conditions on their route. The app doesn't allow users to type while driving.
Online map editors ensure that the data in their areas is up to date. Waze offers ads.
Waze has been growing rapidly, and had 500 million map edits in 2012. In October, Waze said its map editing community was growing 40 percent month over month.
Wazed and Confused
Waze is partners with both Facebook and Apple. Facebook displayed Waze's logo on stage when it launched Facebook Home in March, and Facebook executives reportedly visited Waze's offices in Israel in August.
Waze has been pursued by Apple, Microsoft and Google over the past few months, according to Israeli media. However, none of the putative suitors confirmed the reports.
The Possible Power of a Facebook Purchase
Facebook is focusing on its mobile strategy, and has revamped its user interface to reflect that. Its online ad sales increased during its first quarter.
"Everything [Facebook] does from here on out will impact their ability to reach more mobile users," Brian Blau, a research director at Gartner, told the E-Commerce Times. "Traffic and mobility data from Waze could certainly help there." However, he cautioned that there's no solid indication that Facebook is indeed working on purchasing Waze.
Facebook purchased photo sharing app Instagram in April of 2012 for about $1 billion in cash and stock, and the 100 million Instagram users reportedly account for 30 percent of Facebook's total ad revenue.
When Facebook brings in new social communities such as Instagram, "they not only extend their reach but get valuable data from different types of social interactions," Blau said. Social communities each have unique needs in terms of social functions, demographics and interests, "and a strategy to acquire key consumer social communities will help propel Facebook in each of those very areas."
Location data that's being crowdsourced will be "great for Facebook, as those are core users, as opposed to its purchasing raw data from a mapping or traffic service," he said. "The users, what they do, and how and when they do it is the data Facebook would be after."
While the data from Waze may not be comparable to that obtained by Google's Street View cars, it "will help improve Facebook's own maps, bring in users already accustomed to sharing location, and also is a new way of sharing location information such as how people travel over time," Blau noted. "It could be very valuable for businesses to know who's driving by their location and how often."