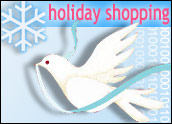 Less than 20 days until Cyber Monday. You've got staffing queued up. Your warehouse is full. Your shipper is standing by. But have you considered what will happen on your Web site after a flood of qualified buyers click on the irresistible and precisely worded ad for your product or service? Now (not then) is the time to find out if your Web site can take the heat that Cyber Monday will dish out.
E-commerce retailers see a 73 percent increase in online conversions on the Monday following Thanksgiving (compared to the average shopping day in November), according to the Yahoo Network Insights team. This means when consumers open their wallet on November 30, they will be ready to buy.
You've got one shot — one day — to win their holiday business, and you need to be totally sure your customers' data is completely secure, as hackers are just waiting to steal all of those juicy credit card numbers from the thousands of people coming to your site that day.
Load Times, Load Times, Load Times
When your Web server is underpowered, pages load slowly and can even fail, making it appear that your Web site is down. If your Web site appears to be on the fritz, consumers a) won't have the patience to wait for you to get it figured out, or b) will lose faith in your ability to process orders successfully.
A Web site on the fritz raises questions in consumers' minds and decreases the likelihood that they'll hand over their hard-earned money. Was my order received? Is this Web site capable of protecting my PII (personally identifiable information)? Could someone steal my credit card number?
And you know what? These are totally legitimate fears. Hacker activity in the last year has increased drastically, and your buyers know it.
Nestling your precious e-commerce Web site in a reliable, high-availability hosting environment and deploying a content delivery network capable of quickly serving up all your high-quality product shots, video customer testimonials, and other heavy media files can help prevent the situation from ever becoming a concern.
Predators on the Prowl
Like your telephone operators, cybercriminals are standing by to take orders. They attack your Web site forms with SQL injections. They use CSRF (cross site request forgery) to inject malicious code capable of stealing information or even redirecting unwitting consumers off your Web site, which obviously prevents them from completing a purchase. Malicious malware installations can damage your search engine rankings and even get your Web site banned from Google altogether.
Now, more than ever, cybercriminals attack without regard or preference for Windows or Linux. Surrounding the application with multiple varieties and layers of protection between your code and the outside world is the best way to shield your e-commerce Web site from hackers.
Locking down ports. Installing application-focused firewalls. Deploying IDS (intrusion detection systems). Patching regularly. Contingency plans and encrypted backup restoration. All of these devices and techniques must be executed with precision and enterprise-level expertise to stand a chance at warding off cyberattacks. And in the event the your Web site or application is breached, you'll need a team of responsive, knowledgeable support superheroes to help get you back online quickly.
Elicit Confidence, Solicit a Sale
Once you've achieved a high comfort level with the foundation upon which your Web site resides, you can turn your sights back to fostering trust by incorporating elements customers can see and appreciate.
SSL Certificates and security badges go a long way toward improving your conversion rate. The type and grade of SSL you select does more than provide an eye-catching dose of confidence. Most SSL providers back their encryption with warranties and insurance for online shoppers and retailers alike, so the protection goes beyond "feel good" sentiments to providing financial compensation in the event the SSL product's capabilities are compromised.
What Now?
You've probably devoted the majority of your effort toward ensuring that the "physical" components of your shopping season (inventory, staff, packaging, etc) are in place. In the process, you may have inadvertently overlooked the most important factor of your Cyber Monday success: Is your Web site capable of handling the influx of shoppers, and is it capable of protecting their identities?
You still have time to assess your Web application's hosting environment and take steps to improve your capabilities or remediate problems before November 30. You know the old adage: Prepare for the worst, hope for the best. May you all have a profitable holiday season, with few gliches on your site, and nary a hacker to bah-humbug your business!
---
Chris Drake
is CEO and founder of
FireHost
, a provider of enterprise-level secure Web hosting solutions for SMBs.