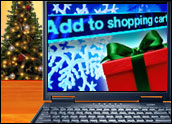 The following is an excerpt from an eight-page special report, exclusive to ECT News Network. Addressing the power of mobile messaging, social media and other word-of-mouth technologies, this paper provides concrete advice on how to integrate them into an e-commerce business plan. The complete report is available as a free download to ECT News Network subscribers.
Word of mouth has long been a priceless asset to any business, and technologyhas expanded the playing field in a whole new way with mobile messaging andsocial media sites like Twitter, Facebook, YouTube and more. Every day, it seemshard to avoid the buzz about social media — who's on it, what they're doing andwhat the latest trend is. Through all the chatter, it can be difficult for manybusiness owners to know whether they should get involved, where to start, andhow to launch their own social media campaign.
Technology has changed the way people shop, and it has also changed the waythey live and communicate. Social media's growing popularity and impact onbusiness has established that it is not a fad, but rather a growing part of theconsumer conversation. Studies show that people are spending more than 80percent more time on social media sites today than they were a year ago. Twitter'sreach has grown amazingly in the first half of 2009, reaching 10.7 percent of activeInternet users in the month of June. What's more, these millions of tweets andFacebook pages are coming more and more from the 35-and-older demographic.
Online retailers who want to tap into new and existing opportunities for growthmust implement tactics to maximize word-of-mouth marketing technologies tobegin increasing reverberations of their company. Businesses need to utilize thetechnology that is available and create a specific plan for marketing and consumerpromotions using social media.
Word of mouth, whether face-to-face or online, relies on the unfiltered opinions ofconsumers about the goods and services they use, and it can have a dramaticimpact on the success of an online retailer. There is a growing list of innovativeways that businesses are using social media as a word-of-mouth marketing tool.However, there are some basic principles and strategies that can be easilyimplemented for e-tailers who need to get started.
Jump In!
Core components to accelerate positive word of mouth involve knowing howopinions are shared, listening and responding to consumers (even if they are beingnegative), sharing information on your products, and giving consumers easy toolsto share feedback. These simple principles remain true for traditional word ofmouth and also apply directly to new word-of-mouth technologies.
The first step to engaging in digital word of mouth is to find out where and howopinions are being shared. There is no surefire best place to start when it comes tosocial media; the most important thing is to dive in and start familiarizing yourselfwith the different networks to learn where and how people are talking.
If you haven't been on Twitter, Flickr, Digg, YouTube or Facebook yet, do itimmediately. Look to see if your competition, your customer base and even youremployees are there — and check out what they are saying. Each page has its ownsite search function, so simply type in key terms related to your company andindustry to get started. Also, be sure to check out blogs that may be related toyour business, and see what people are saying. Technorati is a great resource tohelp find blogs that may be related to your company. For example, if you sell teaand teapots, then you would want to know there are blogs dedicated to drinkingtea.
Finding out where audiences are talking and what they are saying should be anongoing process for any business and needs to become a core component ofongoing marketing. After your initial exploration, stay active in monitoring andparticipating in the digital networks where people are sharing their thoughts, andlook out for new social media sites and tools that continue to emerge. Dependingon available resources, e-tailers can have a dedicated word of mouth manager orcan simply integrate daily monitoring into existing operations.
Identify Goals and Objectives
Chances are, you will find some surprising discoveries from your initial socialmedia endeavors, and it can be tempting to immediately begin talking back toconsumers who may be chatting about you. However, it is important to first planwhat you want to achieve through digital word of mouth, how you want toimplement your strategies, and how you intend to measure success. Do you havea quota to meet this holiday season? Are you launching a new product and need toget the word out fast? Or do you want to enhance brand recognition and customerservice?
When outlining your goals, be sure to consider not only what your company willachieve but also what your customers will gain. Social media is an opportunity togrow your business and enhance customer service and satisfaction. By listening towhat shoppers are saying, you can gain real-time insight into their needs anddirectly respond to them, in most cases …
Click here to continue reading this eight-page special report.
---
Sean Cook
is CEO of Atlanta-based
ShopVisible
, which combines e-commercetechnology with the power of online communities and social networks. With morethan 11 years of experience in online marketing, management and new technologyinnovation, Cook parlays ShopVisible's e-commerce solutions into bottom-lineresults for clients.