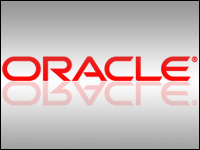 If it goes through without a hitch, Oracle's purchase of Sun Microsystems, announced Monday, could fill significant gaps in the database vendor's offerings.
In addition to getting technologies in hot areas such as virtualization and cloud computing, Oracle will get access to patents that could prove to be cash cows.
Sun's MySQL open source database and its strong service and support operations will also help lengthen Oracle's reach.
Taken together, Sun's technologies and capabilities could make Oracle even more of a threat to IBM.
"This man Ellison knows how to shop," Laura DiDio, principal at analyst firm ITIC, told the E-Commerce Times, referring to Oracle CEO Larry Ellison. "There are a lot of synergies here."
The Virtual Trip
Interest in virtualization and cloud computing has grown as companies seek to cut costs during the recession.
Sun has focused heavily on virtualization, offering both the open source xVM Server hypervisor for data centers and the xVM Ops Center to manage virtual and physical infrastructures. It has also joined Microsoft's third-party server virtualization validation program (SVVP).
These technologies give Oracle an entree into the market for virtualizing data centers and managing the virtualized data center.
Oracle already makes heavy use of virtualization in its own data centers and offers virtual machines consisting of various Oracle applications preinstalled and preconfigured on Oracle Enterprise Linux. It calls these "Oracle Templates."
Up in the Clouds
Virtualization is a core technology for cloud computing, an area Oracle has been shuffling into sideways. Having once dismissed the cloud as hype, Oracle in September partnered with Amazon Web Services to let customers deploy Oracle software and back up the Oracle database in the cloud.
However, that's a far cry from Sun's expertise. Earlier this year, Sun announced plans to launch its own cloud to tackle three areas: Software as a Service (SaaS), Platform as a Service (PaaS) and Infrastructure as a Service (IaaS). The PaaS concept was developed by Salesforce.com, which launched the Force.com platform.
Sun has a cloud computing business unit, and last November it acquired Belgian firm Qlayer, which automates the deployment and management of public and private clouds.
Purchasing Sun will give Oracle control of Sun's emerging cloud computing strategy, Gartner analyst Andrew Butler told the E-Commerce Times.
Other Sources of Wealth
Known for its innovative technologies, Sun has a plethora of patents and cross-licensing deals, any of which could become money-spinners for Oracle.
"Microsoft paid Sun about (US)$1.9 billion in 2004 to settle lawsuits over patents and cross-licensing," ITIC's DiDio said. "And, in addition to cross-licensing deals with other vendors, Sun has 30 years' worth of patents that can help Oracle collect royalties."
Microsoft, Intel and Hitachi are among the companies that have cross-licensing deals with Sun.
MySQL and Open Source
There exists some concern, however, that Oracle will decide to kill off the open source MySQL database it will acquire in the Sun buy.
MySQL is the most widely used open source database, with more than 11 million installations worldwide. It is popular for Web applications and acts as the database component of the LAMP platform.
Keeping MySQL alive may be in Oracle's best interests, according to Gartner's Butler.
"Owning MySQL enables Oracle to create more complementary positioning between MySQL and Oracle's own DBMS (database management system) products, and the company can harmonize management tools and methodologies," he said.
More than that, the database is a moneymaker. "Look, MySQL may be free, but it gave Sun $100 million in derivative revenues because you have to pay for services and support and third-party items," ITIC's DiDio said. "Why would Oracle kill MySQL?"
Support, Services and Getting Rich
Oracle will likely add Sun's support and services teams to its own to further increase revenue.
"The real money and margins are to be made in support and services, because the first thing corporations cut in a recession is IT departments," DiDio said.
"With people moving to new technologies such as virtualization and the cloud, and with IT departments having only skeletal staff, you're going to need services and support," she added.
Whither IBM?
Weeks before Oracle disclosed its deal to scoop up Sun, reports surfaced that IBM was in a buying mood, though its offer was said to be about $1 billion short of the amount Oracle eventually laid down. That billion bucks notwithstanding, just how much does IBM stand to suffer from an Oracle-Sun tag team?
The support and services sector has been a traditionally strong cash generator for Big Blue, and now that Oracle will get its hands on Sun's support and services staff, things could get interesting.
"Fifty percent of IBM's revenues come from its global services organization," DiDio said, "and Sun has excellent service and support. Oracle has a big services organization, and they'd like to grow."
That's not all: With the acquisition of MySQL, Oracle gets an opening into the small- and medium-sized business market, which is expected to outperform the corporate sector. Like other enterprise vendors, IBM has been trying to crack the SMB market for years, most recently with enhancements to its Notes products.
However, the increased threat from Oracle won't materialize overnight.
"A merged Sun/Oracle will be a very different sort of competitor to IBM than the two companies were as separate entities, but this deal will not impact IBM in the short term," Gartner's Butler said.