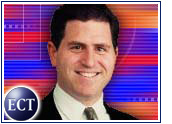 Just seven months after rolling out its much-touted WebPC, Dell Computer Corp. has reportedly stopped selling the consumer-oriented product line.
WebPC was designed to allow users to access the Web with a minimum of installation and configuration hassles. Priced at $999 (US$) to attract first-time buyers, the slender model weighs about 10 pounds, is six inches wide, 11 inches high and 10 inches deep.
The original package included an Intel Celeron 433 MHz chip, 15-inch color monitor, CD-ROM drive, printer, and one year of Internet access through the e-tailer's Dellnet service.
"Michael Dell challenged us to design a product that would be cool looking and be about the size of a Webster's Dictionary," Dave Hood, VP and General Manager of Dell's Web Business Unit said in November.
Available colors included Ferrari Red, Tahoe Blue and Brushed Aluminum.
Novice Market
Despite the fact that Dell's consumer sales skyrocketed 62 percent for its quarter ending October 29th, the introduction of WebPC marked the first time that the Round Rock, Texas-based company made a product for the novice PC market.
However, component shortages and other low-cost PCs in the marketplace apparently ended Dell's chances of making WebPC a hit with consumers. In fact, even after Dell cut WebPC's price to $799 — in part by unbundling its Internet service — it could not compete against the entry-level models that rivals were selling for $599.
Perhaps another contributing factor to WebPC's early demise, according to some analysts, is the fact that Dell was a latecomer to the market. Both Compaq Computer Corp. and Hewlett-Packard announced low-cost PCs before Dell.
Still Leader in Home PCs
Despite the setback, Dell's home PC sales account for about 15 percent of its more than $25 billion in revenue. However, WebPC's withdrawal from the marketplace is expected to be a boon for direct sales giant Gateway, Inc., which has successfully targeted the low-end sector.
Dell reportedly stopped selling WebPCs on its Web site at the end of June. The company is expected to dispose of the remaining inventory via its online factory outlet.
Dell Sells Shares
In related news, Dell Chairman and CEO Michael S. Dell sold 6.25 million shares during the last two weeks of June, according to a recent U.S. Securities and Exchange Commission (SEC) filing. Dell, the company's largest individual shareholder with an 11.6 percent stake, has regularly been reducing his holdings.
Dell's shares, at prices of $48.85 to $50 per share, fetched $309 million.