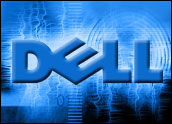 After years of diminishing returns amid a slumping PC market, Dell announced Tuesday that it would take itself private in a leveraged buyout estimated at US$24.4 billion.
Chairman and CEO Michael Dell will buy back the company he founded in a University of Texas dorm room in 1984. Dell, partnering with global technology investment firm Silver Lake, is also getting a $2 billion loan from longtime software partner Microsoft, which hopes to reignite the company's fortunes.
Under the terms of the agreement, Dell stockholders will receive $13.65 in cash for each share of Dell common stock they hold.
As for any changes the company will make once it becomes a private entity, "we are not going to speculate on the future," Dell spokesperson Jess Blackburn told the E-Commerce Times. "We will continue to deliver the superior solutions, services and experiences that our customers have come to expect. We are committed to completing this transaction as seamlessly as possible, [so] that our customers are not impacted in any way."
Microsoft did not respond to our request for further details.
From Public to Private
Dell's move from a public to a privately held company will shield it from intense Wall Street pressures and give it time to sort out its business strategies.
"Going private is better than going under," said Josh Crandall, principal analyst at Netpop Research. "Dell will be able to clean up its balance sheet and cost structure more quickly and aggressively now that the company is going private."
Michael Dell's considerable personal stake in taking back his company shows commitment and a focus on turning the company around, Crandall told the E-Commerce Times. "Add Microsoft backing to the deal, and you can expect a strong R&D effort that focuses on a wide variety of touchscreen formats that all run Windows 8."
Dell is looking for the flexibility that running a private company will grant him, yet he will still need one more important vote from shareholders to accomplish that goal.
"Practically speaking, the only issues standing in the way of the deal are shareholder approval — not a big issue given the 25 percent premium the investors are paying — regulatory scrutiny, which also seems likely, and whether a competing offer comes along," said Charles King, principal analyst at Pund-IT.
While Dell has said it will entertain other offers, a viable outside deal is unlikely given the sizeable penalties should that offer fail, King added.
"There are also some less tangible issues, including whether the deal will unduly burden Dell with too much debt, but I'm assuming the investors sorted that out in the vetting process," King told the E-Commerce Times. "This is most likely a case of full steam ahead."
The Microsoft Connection
Microsoft's $2 billion investment will certainly keep Dell in the PC market, said Craig Stice, senior principal analyst of compute platforms for IHS iSuppli. The question is whether both companies can return to the profits that came with the height of the PC era, before smartphones and tablets became favorite computing devices for many consumers.
"The PC business is still there, and as much as Dell is trying to limit that, it is still a huge source of revenue for Dell," Stice told the E-Commerce Times.
Though gross margins are the lowest ever, the PC business can still drive a lot of revenue, he pointed out. "The challenge will be to find a balance they are comfortable at with the PC business, while moving to other markets."
Adding Microsoft's investment makes it a good move for both companies, Stice added.
By taking its business operations out of the public limelight, Dell will have a chance to search for an identity that's more in step with the times and perhaps reclaim some of its lost mojo.
"What remains to be seen is whether Michael Dell can reinvent the company, known for generic products, into a creative environment to produce sexy, cutting edge products that rival Lenovo, Samsung and Apple," said Crandall.