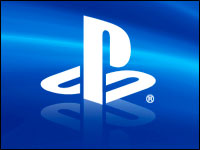 After months of buildup, the launch of Sony's PlayStation 4 video game console is now just a day away.
The US$399 console will go on sale at 12 a.m. on Friday, and Sony predicts that sales will exceed 3 million by the end of the year. While preorders will likely dominate the first day transactions, Sony has announced that it is ready with a steady stream of systems to arrive at retail through the holidays.
This is a marked turnaround from the 2006 launch of the PlayStation 3, which had a much slower roll-out due to limited supply. That stumble resulted in high demand but likely served to help boost the sales of rival systems from Microsoft and Nintendo.
This time around, Sony is pulling all the stops, including a massive launch at the Union Square GameStop in San Francisco.
"We have fun activities planned for attendees, including contests for the chance to win PS4s, PS Vitas, games and more," said John Kolle, the company's vice president of marketing for home consoles and handheld platforms.
Good Momentum
Given the large number of early systems that will go toward preorders, some gamers may have to be patient. Still, gamers who line up during the day might still manage to end up with a system.
"Console allocations are often soaked up by preorders in the timeframe before the launch night," Steve Bailey, senior analyst for games at IHS Electronics and Media, told the E-Commerce Times. "It's historically the case that attendees of launch events will have some form of commitment in place."
The system is widely expected to sell out on day one; if that's the case, it will certainly bode well for the longevity of the PS4. At the same time, it is important to look beyond just the very first day.
"It's always helpful to have good momentum on day one, week one, month one and for the first holiday," video game analyst P.J. McNealy of Digital World Research told the E-Commerce Times. "Both the PS4 and Xbox One should be pretty hot through Dec. 31, and then the next wave of launch period titles should begin to kick in."
'A Long Battle'
While Sony's new console will arrive a week before the Microsoft Xbox One does, that differential might not really make all that much difference — especially considering that Microsoft had a full year's lead last time around.
"This is just the first salvo in a long battle," said Bailey. "The outgoing generation was eight years long and saw an enormous number of changes occur in the console gaming landscape.
"This time around, the PS4 and Xbox One have an even more complex proposition as their starting point, so there's a lot for both manufacturers — and their partners — to explore and iterate," Bailey added.
The first year or so for any console on the market, "no matter how glitzy the launch, is rarely momentous from a gaming perspective," he noted, "as developers and publishers find their feet on the new hardware and manufacturers focus on building an addressable market to allure them with."
It is also worth remembering that "Sony and Microsoft have been down this launch path before," said McNealy. "They know how to make them big launch events. It's fun for the hard-core gaming consumers who are the ones who either preordered or will be standing in lines at some point this month."
'Momentum Takes Time'
In fact, the biggest competition for the PS4 might not be from Microsoft's Xbox One but from the PS3 and Xbox 360. Those game consoles may be long in the proverbial tooth, but as recent software releases of Grand Theft Auto and Call of Duty have shown, gamers are still playing on those systems.
Sony may reach that 3 million installed base by the end of the year, but in many ways the real goal is reaching the 60 million that the PS3 has already surpassed.
"Momentum takes time to establish," Bailey concluded. "Nintendo's 3DS and Wii U serve as recent examples of the fact, for both sides of the coin."