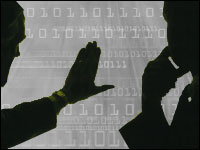 All major U.S. government agencies employ a chief technology officer who generally deals with the management of information technology resources including hardware, software, cybersecurity and the mechanics of the digital world.
The U.S. Commerce Department has now gone a step further in addressing the challenges presented by an ever-evolving world of e-commerce with the appointment of a chief data officer. While a CTO manages IT resources, the Commerce CDO is responsible for figuring out what to do with the massive amounts of data generated by the department's 47,000-person workforce.
Department activities range from analyzing the weather to assessing patents and trademarks, to operating the U.S. Census Bureau, and generating economic statistics.
Secretary of Commerce Penny Pritzker last month announced the appointment of Ian Kalin as CDO. Before joining the department, Kalin was director of open data at Socrata, a provider of cloud and open source services geared toward government agencies at all levels. Kalin, who holds an advanced degree in engineering management, joined Socrata in 2013 after serving as a White House Innovation fellow where he was involved in open data projects.
Opening the Department's Data Trove
As Commerce CDO, Kalin is responsible for developing and implementing a vision for the future of the department's diverse data resources, the department said, as well as creating valuable new programs, products, applications and services to help the 12 bureaus within the department achieve their goals.
The CDO is expected to establish a platform for all data sets, to instigate and oversee improvements in data collection and dissemination, and to ensure that data programs are coordinated, comprehensive and strategic.
A handful of other agencies, including the Department of Transportation, the Department of Energy, and the Federal Communications Commission, have established CDOs within the past year or so.
In a related move, Pritzker earlier last month established a 19-member Commerce Data Advisory Council with a mission of guiding the department's data revolution. Among the CDAC's goals are fostering innovation, helping to create jobs, and driving better decision-making throughout the economy and society in general.
"As America's Data Agency, we are working to unleash more of the Commerce Department's data to strengthen our nation's economic growth," Pritzker said when announcing the CDAC members.
The members are experts representing a diverse range of sectors across the United States, she noted.
"Together, they will help us make our data easier to access and use, and maximize the return of data investments for entrepreneurs, government, businesses, communities and taxpayers."
Data Accessibility
The members of the council will provide the department's senior leadership with guidance in these areas: data management practices; common, open data standards; policy issues related to privacy, latency, and consistency; effective models for public-private partnership; external uses of Commerce data; and, methods to build new feedback loops between the department and data users.
The department's effort to connect with outside commercial and noncommercial resources through the council "is about how to make data more accessible to current and potential users, rather than addressing information technology specifically," said Karin Remington, chief technology officer at Arjuna Solutions and a council member.
The panel will address issues such as "what application programming interface support will help get the data to the commercial and public sector consumers, or how the availability of specific data points will be communicated," she told the E-Commerce Times.
"This is a huge win for the potential users. Rather than having to make do with legacy interfaces, there will be a forum to insure the data is available in easy-to-access and well-documented formats that are designed specifically to meet the needs of its consumers, rather than just delivered," Remington said.
"The council brings a lot of expertise on how the private sector is using IT," observed Daniel Castro, director of the Center for Data Innovation and also a council member.
"Sometimes one of the biggest challenges the government faces is simply learning what opportunities are available," he told the E-Commerce Times.
Other council members include representatives from Google, IBM, Zillow and eBay.
"Secretary Pritzker's charge to the committee reflects the commitment made in Commerce's recently published strategic plan, which features an entire section on data," Remington pointed out.
"I am greatly encouraged by their recognition of data as a strategic goal, and their establishment of this advisory committee to help ensure that they get experienced advice from commercial users and other experts in data dissemination and usability," she said.
"Secretary Pritzker is really showing tremendous leadership by launching this council to make sure the Department of Commerce is leading the data economy," Castro noted.
Learning From the Private Sector
The mix of members on the council includes representatives from data-centric companies that have emerged during the evolution of the Internet, such as Zillow, the online real estate information and services provider.
"Supporting the Commerce Department's efforts to open up more data in order to empower more Americans — and to do it thoughtfully and creatively with the best and the brightest this country has to offer — is a no-brainer for us," said Zillow Chief Economist Stan Humphries, a member of the council.
"I hope this new working group will improve the government's understanding of how best to provide data, ensuring it is used to its fullest capacity, and will also help bring citizens' attention to all the terrific data resources Uncle Sam has," he told the E-Commerce Times.
"I also hope this group helps facilitate a two-way conversation, with consumers of data providing the government with a better understanding of what types of data are most interesting and useful to the private and nonprofit sectors alike," Humphries said.
The first meeting of the council will be in Washington, D.C., on April 23-24. Council activities will be administered through the Commerce Department's Economics and Statistics Administration.