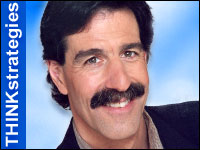 I'd like to take this space to elaborate on one of the predictions for 2011 I made last month. I suggested that community clouds aimed at specific vertical markets and supply chain relationships would become more prevalent, as various organizations recognized the value of sharing cloud resources and services with their peers.
I think this represents a new stage in the evolution of Software as a Service (SaaS) and cloud computing, as we move beyond generic, horizontal solutions to address the particular business needs of specific industries.
As I mentioned last month, the most obvious example of my original prediction is IBM's community cloud aimed at helping federal agencies capitalize on shared resources and services.However, there are plenty of other examples as well.
Greasing the Insurance Industry Supply Chain
Last year, I became familiar with a Philadelphia-based company, called iPipeline, which is digitizing, or "'SaaSifying," the policy creation and approval process in the insurance industry. This has been a process fraught with errors because of the labor-intensive, manual input that has been historically required.
iPipeline has introduced electronic forms and created an "ecosystem" of business partners representing every stage of the insurance industry supply chain that has automated this process. iPipeline's network includes over 200 carriers, 1,400 distributors and 500,000 agents tied together by a single, Web-based "cloud."
The results have been impressive. iPipeline has reduced sales cycles from more than 50 days to between seven and 20 days. It has also reduced error rates by 65 percent and customer dropout rates by 18 percent. It has even reduced paper costs by US$150/transaction. As a result of these efficiencies, the iPipeline network generated over $3 billion in insurance premiums last year.
Streamlining Healthcare Labor Management
Another example of how the generic capabilities of the SaaS and the Cloud are being employed within specific vertical industries is Concerro, which provides a scheduling and shift management system for healthcare providers. Concerro's SaaS-based solution enables healthcare institutions to recruit and manage the assignment of their personnel, many of whom are part-time or contingent workers. Labor costs often represent half of a healthcare provider's operating expense.
Concerro also maintains a Web-based (i.e., cloud-based) community network of enrolled institutions and individuals who utilize it to manage their staffing needs and opportunities. Concerro's industry-specific solution enables healthcare providers to better manage their personnel and reduce their labor costs. More importantly, it also improves staff satisfaction and quality of care.
Saasifying Business Processes
Business process outsourcers (BPOs) are also recognizing the value of SaaSifying their operations and leveraging the cloud to reduce the cost and improve the quality of their services. Some BPOs are migrating to SaaS/cloud-based services via acquisition.
An early indication of this trend was Cognizant Technology Solutions' acquisition of marketRx in 2007. marketRx was a leading provider of analytics and Web-based software services to life sciences companies in the pharmaceutical, biotechnology and medical devices markets.
Other BPOs have been heading down the same path, transforming their labor-intensive BPO capabilities into more cost-effective and flexible Business Processes as a Service (BPaaS) offerings aimed at specific industry requirements.
One of Dell's most recent acquisitions also follows this trend. In December, Dell announced its intent to acquire InSite One, a cloud-based medical archiving provider focused on helping healthcare organizations simplify the way they retain of sensitive data.
By merging InSite One's cloud-based, storage services with Dell's Unified Clinical Archive solution, the company hopes to enable healthcare providers and medical professionals to more easily and economically access and share images across any technology platform.
You can expect to see many more industry-specific SaaS/Cloud initiatives, acquisitions and solutions in 2011.
---
Jeff Kaplan
is the managing director of
THINKstrategies
and founder of the
SaaS Showplace
. He can be reached at
[email protected]
.