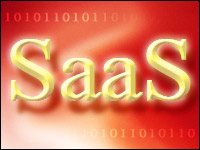 One of the age-old challenges that has plagued the software industry, like many others,is how vendors can reach small- and mid-sized businesses with their software products.
Although today's Software as a Service model eliminates many of the distributionchallenges of the past, it hasn't overcome the obstacles associated with selling cloud-based applications to SMBs. However, new SaaS marketplace hosts may be able to breakthrough these barriers.
Many industry observers have mistakenly believed that SMBs have been in the forefrontof SaaS adoption because SMBs were never able to afford traditional, on-premisesenterprise applications. The truth is that SMBs have been slow to try and buy SaaS appsbecause they are less familiar with the SaaS apps available to them and are more risk-averseabout experimenting with new apps.
App Store Acceptance
I've written often in this space about the growing importance of the third-party channelsto market for today's SaaS vendors.
Old and new channel partners are becomingincreasingly essential to educate potential customers about the business benefits of SaaS,help clients select and deploy the right SaaS solutions, and optimize the return on theirSaaS investments.
Online SaaS marketplaces have also held promise because of the increasing familiarityamong "prosumers" with the Apple iStore, Google Play and Amazon's Appstore for findingand utilizing apps for their smartphones and tablets to meet personal needs.
Manycorporate end-users and executives want the same ease of use when it comes to acquiringbusiness apps.
Powering Staples' App Center
Companies like Jamcracker and Parallels have had success promoting the virtuesof leveraging a marketplace platform to telcos and hosting companies for years.Now companies like AppDirect and SaaS Markets are empowering a wider array of organizations to deploy SaaS marketplaces.
AppDirect is powering Staples' new App Center, which offers SMBs an online portalwhere they can purchase and manage their apps using a customizable administrativeconsole.
This is a significant initiative, because Staples is the world's largest officeproducts company and second largest Internet retailer. The App Center offers SaaSapplications from Google, Carbonite, Mozy, Box, Symantec, McAfee, and many otherleading vendors.
"Staples' vision is to provide small businesses with all the products they need to succeed," the company says, "including the best offerings from the evolving cloud computing market."
Partnering With Nonprofits
While AppDirect has been targeting major service providers and retailers to host its appstore platform, SaaS Markets, another business app store provider, has been focusing itsefforts on partnering with nonprofit organizations that serve SMBs.
In the past year,SaaS Markets has established 24 app stores with organizations like the state chambersof commerce in Washington and Montana, as well as local chambers in Greater Richmond,Va.; Pocatello, Idaho; Auburn Area, Wash.; and Park City, Utah.
SaaS Markets'app stores also extend across Europe and offer over 1,300 SaaS applications, along withsupport services to help SMBs select, deploy and use their apps.
The many and varied companies and organizations hosting app stores are givingSaaS greater credibility in the eyes of SMB decision-makers. They are also making iteasier for SMBs to obtain SaaS solutions and utilize them effectively.