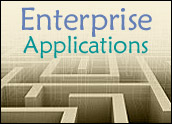 The growing adoption of Bring Your Own Device policies by organizations of all sizes, across nearly every industry, has enabled corporate end-users and business units to more easily acquire apps tailored to their specific work requirements.
This Bring Your Own Apps phenomenon, often referred to as the "consumerization of IT," has sparked a new round of debate among CIOs and other corporate executives about how to balance security and compliance concerns with the need to encourage end-user productivity.
For the past few years, I've been suggesting that deploying corporate app stores can be an effective tactic for IT to regain control over this situation. By replicating the user experience of today's leading app stores, enterprises can give their end-users the same kind of access to the best business applications available in the marketplace while establishing greater control over the acquisition process and better track app utilization.
Now, companies like Salesforce.com, CA Technologies and AppDirect are recognizing the same opportunity.
Salesforce.com's Private AppExchange
Last month, Salesforce.com unveiled a new Private AppExchange solution with the aim of giving CIOs the power to customize Salesforce.com's partner marketplace to meet end-users' specific business app needs.
Salesforce Private AppExchange enables organizations to create their own corporate app stores to better manage the acquisition process. It also gives their employees and business units a one-stop shop for Web, mobile or desktop apps, and it allows organizations to obtain more favorable enterprise pricing, better track utilization levels, and more tightly control access to ensure compliance.
Companies such as Brown Forman, Glassdoor and Pandora are among the first to take advantage of the new offering to provide a unified and personalized app experience for their employees. Salesforce.com will be encouraging all of its existing enterprise customers to follow the lead of these early adopters in the hope of extending its reach into the organizations and gaining even greater account penetration.
AppDirect has gained tremendous success providing an app store platform for service providers such as AT&T, Deutsche Telecom and Rackspace, as well as retailers like Staples, and it is now delving into the enterprise market in response to growing interest among CIOs and other corporate decision-makers.
In many cases, these enterprises see an opportunity not only to better control end-user access to business apps, but also to offer commercial app stores to their external customers. You can expect banks and other financial institutions, along with other industries with vast customer bases, to pursue this strategy in the future.
BMC's Partnerpedia Acquisition
BMC Software recently acquired Partnerpedia to strengthen its ability to offer a new generation of service catalogs to IT organizations that have traditionally provided an assortment of corporate applications to their business units and now want to better compete with popular app stores.
BMC's acquisition of Partnerpedia was driven by growing demand among its traditional IT customers for an easier method of acquiring new applications to meet rapidly changing business requirements.
The emergence of enterprise app stores is going to change the way business applications are acquired, deployed and managed within corporate environments. It is also going to represent an important new channel to market for leading Software as a Service and other cloud vendors.