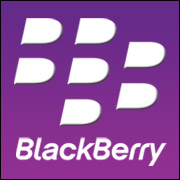 BlackBerry on Monday announced that it will cease operations in Pakistan at the end of the year.
The move is the result of a shutdown order from the Pakistan Telecommunication Authority, which in July notified the company that its BlackBerry Enterprise Service servers would no longer be allowed to operate in the country beginning in December for what it said were security concerns.
As a result, BlackBerry announced plans to shutter its operations beginning Nov. 30. After the Pakistani government extended its shutdown order until Dec. 30, the company delayed its exit from the Pakistan market until that time.
The Pakistani government wanted to monitor all BES traffic, including every BES BBM message and BBS email, prompting BlackBerry's decision to leave the country, the company said.
Exiting a Market
Rather than comply with Pakistan's request, which BlackBerry suggested would support back doors into its secure email and instant message servers — and provide open access to customer information — it had no choice but to exit the market, the company said.
The company is known for providing the most secure communications platform for government, military and business customers, noted Marty Beard, BlackBerry's chief operating officer.
BlackBerry, which has seen its market share decline steadily in Europe and North America, will continue to operate in South Asia and the Middle East.
Business as Usual
Pakistan is one of several nations that has restricted Internet freedom in recent years and clamped down on what it sees as cybercrime. These restrictions have expanded to the sharing of information via mobile phones.
"It isn't surprising that the Pakistani government would want this access," said Alan Webber, research director for national security and intelligence at IDC.
"BlackBerry is still very prominent in the Asian markets, and of all the devices that are out there, it is among the hardest to backdoor," he told the E-Commerce Times.
"Privacy and security are the main reasons people are interested in BlackBerry," said telecommunications industry analyst Jeff Kagan.
"Take them away and the user would be just as happy or happier with competitive devices," he told the E-Commerce Times.
Line in the Sand
Even as the market for its devices has shrunk among consumers, BlackBerry has maintained its place with enterprise and government customers who demand a more secure and robust network.
"BlackBerry has a history of being secure, and they don't want to open this up to anyone," said Webber.
However, "Pakistan is a rapidly growing market for telecommunications in Asia," offered Roger Entner, principal analyst at Recon Analytics.
"BlackBerry is defending its principles of not allowing government surveillance of its customers," of whom the "vast majority are law-abiding citizens," he told the E-Commerce Times.
BlackBerry's pullout will make a small but noticeable impact on the company, Entner added.
"Actually, the BlackBerry market in Pakistan isn't terribly big — maybe less than 10,000 people — so it isn't a make-or-break for the company," suggested Webber.
Standing its Ground
This move isn't likely to hurt BlackBerry, which could gain some notoriety for standing up to the Pakistan Telecommunication Authority and the government in Islamabad. Other nations, however, could make similar demands.
"Different countries have different rules," said Kagan. "If one country wants to start browsing, then device-makers have a decision to make, don't they?"