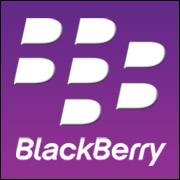 BlackBerry shares fell more than 13 percent Monday morning on news that the company has abandoned its plan to sell itself to its largest shareholder, Fairfax Financial Holdings. Instead, it has entered into an agreement whereby Fairfax and other institutional investors will invest US$1 billion in the company.
That transaction is expected to be completed within the next two weeks. When that happens, Sybase chief executive John Chen will assume the role of BlackBerry's interim CEO, replacing current CEO Thorstein Heins. Chen will also be appointed Executive Chair of BlackBerry's Board of Directors.
The announcement marks the conclusion of the review of strategic alternatives BlackBerry kicked off in August.
"Today's announcement represents a significant vote of confidence in BlackBerry and its future," said Barbara Stymiest, Chair of BlackBerry's Board. "The BlackBerry Board conducted a thorough review of strategic alternatives and pursued the course of action that it concluded is in the best interests of BlackBerry and its constituents, including its shareholders. "
Neither BlackBerry nor Fairfax responded to our requests for further details.
'A Degree of Surprise'
Fairfax had planned to lead a consortium of firms in a takeover of BlackBerry in a deal worth $4.7 billion. Had it gone through, B lackBerry would have become a private company.
Also among the recently discussed possibilities for rescuing the beleaguered company was a potential buyout bid by cofounders Mike Lazaridis and Douglas Fregi.
In September BlackBerry cut 4,500 jobs, or roughly 40 percent of its workforce. It also reported a second quarter loss of $965 million.
Given that the pieces were in place, "there was a degree of surprise here that the deal has fallen through," Ramon Llamas, research manager for mobile phones at IDC, told the E-Commerce Times. "What happened to the $4.7 billion deal, we'll never really know.
"Instead, BlackBerry now looks to raise $1 billion to keep the company together for now," Llamas added. "That is a good move, because one of the best ways to serve the customers is to keep the company whole."
The addition of Chen, meanwhile, "will bring in fresh blood," Llamas noted. "To turn this company around could require a different set of skills, and we'll have to see if Chen is up to the task."
'Running Out of Options Quickly'
It's possible that it "all comes down to valuation," suggested Roger Entner, principal analyst at Recon Analytics. "The board is probably thinking that the company is worth more than the $4.7 billion Fairfax offered, especially when broken up."
While BlackBerry apparently thinks it can "buy sufficient time with a $1 billion investment to figure out what they are worth dead and how much they are worth alive," Entner told the E-Commerce Times, I am not sure how they are going to do that considering they lost $1 billion in just last quarter alone.
"The company is really running out of options quickly," he added.
Search for Remaining Value
It's increasingly unlikely that "Fairfax is going to make much of a cash investment, if anything at all," telecommunications analyst Stephen Blum of Tellus Venture Associates told the E-Commerce Times. "Net out BlackBerry's cash holdings and Fairfax would have had to extract $2 billion in value out of BlackBerry for its original buyout offer to make sense."
The due diligence made it clear that "that wasn't possible," Blum added.
"Fairfax CEO Prem Watsa was high on the BlackBerry 10 operating system and Heins a couple of months ago," he pointed out.
BB 10's failure to turn things around for the company, in fact, may have been what finally killed the deal.
"Watsa is getting a bigger role on the board, which tells me he's going to try to protect what's left of Fairfax's existing investment in BlackBerry," Blum said. "In all likelihood, that'll mean dismantling the company and selling off the pieces. Today's slide in the stock price is the market's attempt to figure out what value is still there. I think the answer will come back, 'not much.'"
'No Business Market Left'
Some of that remaining value, in fact, may be in the fact that BlackBerry has more than 10,000 patents, Entner pointed out.
"So there is some value there, there is value in the email service," he explained. Yet "BBM's value is quickly eroding, and I think the actual device side is as valuable as what benQ bought when they acquired Siemens Mobile and closed less than a year later: nothing.
"The die-hards are counting on a corporate turnaround focusing on the business market," Entner concluded. "Unfortunately, there is no business market left — it has gotten swallowed up by the consumer market, with devices more powerful and elegant than the business segment ever offered."