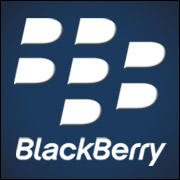 BlackBerry on Monday announced the formation of a special committee to explore strategic alternatives to enhance its value and increase scale in order to accelerate BlackBerry 10 deployment.
Among these options are joint ventures, strategic partnerships and even the sale of BlackBerry to another company.
"We continue to see compelling long-term opportunities for BlackBerry 10, we have exceptional technology that customers are embracing, we have a strong balance sheet and we are pleased with the progress that has been made in our transition," said Thorsten Heins, president and chief executive officer of BlackBerry.
"As the Special Committee focuses on exploring alternatives, we will be continuing with our strategy of reducing cost, driving efficiency and accelerating the deployment of BES 10, as well as driving adoption of BlackBerry 10 smartphones, launching the multi-platform BBM social messaging service, and pursuing mobile computing opportunities by leveraging the secure and reliable BlackBerry Global Data Network," he added.
BlackBerry shares rose on Monday in premarket trading, following a momentary pause. Shares were up 6.7 percent to US$10.51.
Old News
The once dominant BlackBerry has been on a downhill slide since the arrival of Apple's iPhone in 2007 and Google's Android OS a year later. The company saw a boost earlier this year with the launch of the delayed BlackBerry 10, but that hasn't been enough for it to regain significant market share.
"BlackBerry is in trouble, but that is not news," said industry analyst Jeff Kagan. "They have been in trouble for the last several years.
"Unfortunately their last best shot failed," Kagan told the E-Commerce Times. "They developed new technology to attract new users, but they left out their existing users."
Now it might be too late for the company to turn things around. Perhaps it would have been better to explore these alternatives when the news was good — or at least, not so bleak.
"BlackBerry exploring strategic opportunities comes quite late," said Roger Entner, principal analyst at Recon Analytics. "The only things that have any value left are the BlackBerry Email servers and BlackBerry Messenger.
The Device Side
While it once looked as though BlackBerry might be able to avoid Palm's fate — Palm was acquired by HP — it's now unclear which companies, if any, would be interested in pursuing a deal with BlackBerry.
"The device side is not interesting for basically anyone," Entner told the E-Commerce Times. "Android device manufacturers like Samsung, LG or HTC might be interested in the software to bolster their lineup. The rest has no value."
The problem is that BlackBerry still is very much in decline, even after the launch of BB10.
"BlackBerry isn't going to sell much of anything to anyone who isn't already using their devices," added telecommunication analyst Stephen Blum of Tellus Venture Associates, "and that group is getting smaller all the time."
Fire Sale Strategy
BlackBerry has two assets — its intellectual property and its list of customers that trust its secure platform, said Blum.
"That's valuable to a mobile phone maker like Samsung that wants IP leverage and is looking for ways to maintain growth," Blum told the E-Commerce Times. "Adding BlackBerry's vertical markets is a good way to do that. It's the same appeal to an Apple or Google or an up-and-coming Asian manufacturer.
"If the buyer isn't one of the big guys, there's room in the security space for BlackBerry's technology," he noted, "but that's a fire sale strategy."
The Z30 Factor
The announcement comes just as a video of the rumored BlackBerry Z30 emerged online. This new device reportedly features a 720p, 5-inch AMOLED display and runs on a dual-core Qualcomm Snapdragon S4 Pro processor. The device will feature 2 GB of RAM, 16 GB of internal storage, and an 8 megapixel rear-facing camera along with a 2 megapixel sensor up front.
Is this device enough to get BlackBerry the interest it needs in finding a strategic alternative?
The Z30 "is a lower-cost version for the more basic market," added Kagan. "Will it be successful? Perhaps. But will it save the company? Unfortunately, the answer is no."
"The Z30 looks nice, but BB10 has become the obstacle that stops people from buying BlackBerries," noted Entner. "BlackBerry has a last Hail Mary with this device, but I am not sure if they have the resources and the marketing savvy to make this a success."