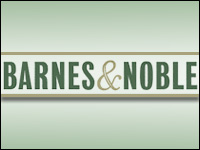 Barnes & Noble is taking another stab at the e-book market with its announcement on Monday that it is launching a new store for e-literature.
The bookstore will offer e-books on the Plastic Logic e-reader device. Customers can also read their purchases using proprietary eReader software for the iPhone and iPod touch, BlackBerry smartphones and Windows and Mac computers.
Big Adventure
Barnes & Noble's eBookstore, which it claims is the world's largest, will offer customers access to more than 700,000 books. This will be increased to more than 1 million titles by next year, the vendor said.
The eBookstore includes more than 500,000 public domain books courtesy of Google, which can be downloaded free.
That raw figure has arch rival Amazon's Kindle beat handily — Amazon's e-library boasts a selection of about 300,000 popular books, magazines and newspapers.
Non-public domain titles will be offered at US$9.99 each.
Barnes & Noble will be the exclusive e-book store partner of the Plastic Logic eReader, which is scheduled to hit the market next year.
How the Purchases Work
Customers select an e-book on Barnes & Noble's Web site and click the "Buy Now" button after registering a default credit card. The e-books are stored in the customer's personal e-book library. This is a personalized online page with access and download controls, stored on the bookseller's servers.
E-books purchased can be downloaded onto any device equipped with the Barnes & Noble proprietary e-book reader software. Customers whose devices have crashed or been lost or destroyed can re-download for free e-books they had previously purchased.
There is no limit to the number of times an e-book can be downloaded by its purchaser.
The e-books are not printable, and while customers can delete them if they wish, Barnes & Nobles recommends they archive them instead, because they'll have to purchase deleted e-books again if they want to re-read them later.
Fighting for The Business
The seeds for Monday's launch were planted in March, when Barnes & Noble bought Fictionwise for $15.7 million in cash plus possible future payouts. That purchase gave Barnes & Noble the eReader application.
The bookseller also signed a strategic commerce and content partnership with Plastic Logic, which is working on an all-plastic reader slated to hit the market next year.
"They're following up on Amazon's success with the Kindle," Carl Howe, director of anywhere consumer research at the Yankee Group, told the E-Commerce Times. "Amazon spent a year and a half on developing the market; Barnes & Noble are hoping to capitalize on it and, in the process, do the Kindle one better by claiming a more open platform."
Competition from Barnes & Noble is good for the industry, said Rob Enderle, principal analyst at the Enderle Group, who personally owns three Kindles. However, more is needed.
"What we're lacking is somebody that does consumer electronics, somebody like Apple," he told the E-Commerce Times.
"This business needs a combination of compelling hardware and a compelling service. Sony has the hardware down but not the service, and Kindle sells the service well but not the hardware."
Sony offers the Reader Digital Book, and Google, which has designs to digitize as many of the world's books as it legally can, is offering its books on Sony's e-readers.
Looking Back in Time
Barnes & Noble first took a whack at the e-book market back in 2000. On Jan. 6 of that year, it announced at the 2000 International Consumer Electronics Show in Las Vegas that it would create an e-book superstore with Microsoft.
The bookseller would make its titles available through Microsoft Reader.
In 2001, Barnes & Noble launched an e-book publishing division and signed an e-book deal with Adobe, through which it would provide e-books in the Adobe Acrobat format.
Then, in September 2003, the Science Fiction and Fantasy Writers' Association of America (SFWA) published a note on its Web site saying that Barnes & Noble had quietly shut down its e-book store. The note included the text of an e-mail from the bookseller saying that it would no longer sell e-books from Sept. 9, 2003.
"We didn't have a good e-reader back then, and there simply wasn't enough content on the Web," Enderle said. "The Kindle has changed all that."
Neither Barnes & Noble nor Plastic Logic responded to requests for comment by press time.