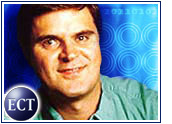 America Online (NYSE: AOL) and job search/recruitment site Monster.com announced today that they have forged a four-year, exclusive $100 million (US$) deal to offer Monster.com's career-management resources to AOL users across seven AOL brands.
Under the terms of the deal, Monster.com will become the exclusive career-search service offered to AOL's 19 million members.
Monster.com's database of more than 260,000 job opportunities will be available via AOL, AOL.com, AOL Canada, CompuServe, ICQ, Netscape Netcenter and Digital City.
Monster.com also features more than 700 pages of career-related content and a resume-building service for job seekers.
Advice and services from Monster.com will be featured daily on AOL properties, including the main screen of AOL's WorkPlace Channel. Monster.com content will also be available in specific industry areas of the WorkPlace Channel.
"With more and more people finding jobs online, the interactive medium is becoming an essential part of a successful job search," said Bob Pittman, president and chief operating officer of America Online.
"Monster.com will provide our members and other Internet consumers with outstanding career-search services and easy-to-use tools to augment all the resources already available on our brands."
Companies Will Launch Co-Branded Sites
AOL and Monster.com will launch co-branded sites that will allow users to search for jobs and apply online in many cases. Monster.com will also create exclusive offerings for AOL users, including job fairs and live chats with career consultants.
Recruiters will be able to use these co-branded sites to look through resumes and post available jobs. While almost all of what is offered on AOL will be available via Monster.com's own site for visitors who do not use AOL, Monster.com is clearly counting on an increase in traffic because of the deal.
"Our relationship with America Online will bring our career expertise to the largest Net audience — and will give millions more career opportunists and recruiters access to the information and tools to find dream jobs and dream candidates," said Monster.com CEO Jeff Taylor.
Monster.com already receives more than 10 million unique visits each month. Its network of sites include properties in the United States, the United Kingdom, Australia, Canada, the Netherlands, Belgium, New Zealand, Singapore and France.
Stock Impact
Shares of TMP Worldwide — the parent company of Monster.com — soared in early trading today, gaining 20-13/16 to 115-13/16.
This morning, PaineWebber initiated coverage of the company with a buy rating and a $145 price target. Shares of AOL were up 1-5/8 to 77-3/4 in early trading.