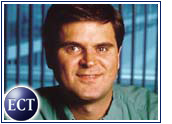 In an effort to solidify its long-term relationship with the world's number one ISP, WorldCom (Nasdaq: WCOM) has announced plans to market America Online (NYSE: AOL), to its customers and offer long distance calling credit as an incentive for new AOL subscribers.
The plan is designed to make WorldCom a valuable partner for AOL, which, after the proposed merger with Time Warner, would have a new cable pipeline to distribute its Internet service.
Reactions to the deal were mixed, pushing AOL's stock price down Wednesday from $51 (US$) per share to around $49 before it recovered to nearly $52 by the end of the day. WorldCom stock dipped to around $36.25 per share Wednesday before closing at $38.50.
Broader Service
Many analysts note that WorldCom customers will be getting a broader, more content-rich Internet service through AOL than they would through WorldCom. "They're giving up a little bit to give their customers a lot better service," Morningstar.com analyst Michael Hodel said. In addition, Hodel notes that because of the companies' existing relationship, any traffic AOL generates will move through WorldCom's phone network. Therefore, WorldCom would see a benefit if it generates more customers for AOL.
WorldCom says the deal will allow it to focus more on what it knows best, providing telephone service, while also giving its customers access to a quality Internet service.
Holding the Comet's Tail
As AOL eyes all sorts of new business opportunities with media and entertainment giant Time Warner, WorldCom is wise to move quickly to increase its hold on the Internet company, Hodel says. "One of the biggest motivations for WorldCom is just strengthening their relationship with AOL without giving up too much in return," he says.
According to Hodel, because WorldCom is willing to work hard and adapt to the changing market to continue to be a benefit to AOL, "it's a long-term relationship that's going to generate revenue down the road."
Looking Ahead
WorldCom believes that the agreement with AOL will open the door to future initiatives between the two companies. The two industry giants are working on a program to encourage WorldCom employees to switch to AOL, which will include special pricing on the purchase of new personal computers and AOL service.
WorldCom, which is attempting to complete what has become a contentious merger with long distance competitor Sprint, posted revenues of $37 billion in 1999, with more than $15 billion coming from data, Internet and international services.
America Online has nearly 25 million customers for its proprietary AOL and CompuServe Internet services and ranks among the top three Internet properties in the United States.