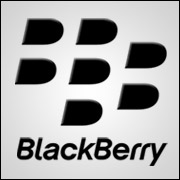 BlackBerry's upcoming slider handset, aka "Venice," will run on Android and will be available in the coming months for AT&T as well as T-Mobile, according to rumors that picked up steam over the weekend.
This is not the first time rumors of a BlackBerry device running on Android have made the rounds in the blogosphere.
BlackBerry earlier this year announced a cross-platform strategy with its BlackBerry Experience Suite at the Mobile World Congress in Barcelona, and it unveiled a slider handset, which combined a touchscreen with a physical keyboard, at the show.
BlackBerry didn't confirm that the slider would run Android, but rumors suggested it could be designed to appeal to traditional BlackBerry users, as well as a niche market of Android-users who prefer a physical keyboard.
Renders of the BlackBerry Venice published on Saturday suggest that the specs include an 18-MP camera with OIS. The device appears to have the same glass weave pattern found on the BlackBerry Z30.
The BlackBerry Burn Rate
Rumors of BlackBerry's adoption of Android may be plausible — especially since the company's efforts to recapture lost market share with its own BlackBerry 10 operating system have fallen short of expectations.
"No one is really picking BlackBerry for their OS anymore, so they have to do something radical," said Roger Entner, principal analyst at Recon Analytics.
"There are only a couple million BlackBerry users left, but the burn rate is 2 million, so BlackBerry will literally vanish in a few years," he told the E-Commerce Times.
BlackBerry is feverishly trying to find its way in the world, observed Stephen Blum, principal analyst at Tellus Venture Associates.
"Historically, it's had three core competencies: an operating system; hardware manufacturing; and secure platform for enterprise software," Blum added. "Email is the most well known example of the latter, but BlackBerry also has document handling and basic security capabilities too."
BlackBerry on Android
BlackBerry has tried to bring its enterprise software to other OS platforms, and Android is the likeliest candidate for that, Blum told the E-Commerce Times.
"Apple is unlikely, to say the least, to let BlackBerry into the iOS ecosystem in any meaningful way," he noted, "so to generate value from its enterprise platform, it has to get into the Android world. Making a handset that integrates the BlackBerry enterprise platform with the Android OS is the logical way to demonstrate how well it works, and it lets BlackBerry leverage its manufacturing core competency, or at least wring some final value out of it."
This pivot likely means that BlackBerry will have to back away from its own OS — but then again, it hasn't exactly been making strides with its own OS for some time.
"The reality is that it's declining to follow its OS into oblivion," said Blum. "You're seeing exactly the same thing going on at Microsoft now, where Android is getting more attention as the company tries to position itself as a cross-platform service provider."
The Benefits of Android
By addressing the issue now, BlackBerry easily could transition to a device maker, and reap the other benefits that Android offers.
"It opens up a huge app universe to BlackBerry users, while at the same time will ensure that many corporate and government users will have access to the improved security built around email," added Recon's Entner.
"It is a win-win for both Android overall and BlackBerry in particular," he suggested.
The loser — if there is one — could be those who opt to rely on Google's Chromecast.
"BlackBerry may opt to disable Chromecast, as it has been seen as an easy way to leak data from a device," said Entner. "There are creditable threats on Android, and federal and corporate users can't really be too careful — so BlackBerry could provide them a way to add the security to Android devices."
In the end, BlackBerry may even provide its services on the back end to Android devices instead of actually making hardware.
"If there's any value left in BlackBerry," said Tellus Venture's Blum, "it's in the enterprise platform and not the OS or manufacturing."