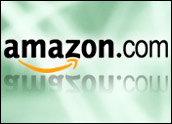 Amazon on Monday launched a new marketplace for professionals who can help with everything from basic home cleaning to skilled labor, including electric, plumbing and appliance installation.
Amazon Home Services enlists professionals who have been prescreened through background checks and are officially licensed and insured, and it guarantees service satisfaction. It provides upfront pricing on prepackaged services, as well as customer reviews.
Going Local
The number of services actually available at launch varies according to market size. Amazon Home Services is now available in major U.S. metropolitan areas, including New York City, Los Angeles, San Francisco and Seattle. Limited options are available in other markets and smaller towns. While a plethora of services are offered in larger metropolitan areas, services in small towns may be limited to housecleaning and handyman jobs.
However, Amazon is actively competing for the local services market — which thus far has been the domain of Craigslist. To assist its efforts Amazon has integrated with up-and-coming local services providerTaskRabbit.
Amazon Home Services overlaps to some extent with Amazon Local Services, launched last November, which provides customers with the means to purchase professional assistance for setup, installation and repair work tied to Amazon purchases.
"This is broadly consistent with Amazon's business strategy," said Greg Sterling, vice president of strategy and insights at the Local Search Association.
"Amazon is not new to this market so this is really an expansion, and provides a broader mission for the company to be the retail provider for these services," he told the E-Commerce Times.
"Amazon is continuing to stretch the way consumers perceive its brand," observed Josh Crandall, principal analyst at Netpop.
"No longer satisfied selling packaged goods and media, Amazon is interested in becoming the trusted source for local services also — and in one way, this makes perfect sense," he told the E-Commerce Times.
"After all, Amazon is already connecting independent sellers and buyers through their e-commerce platform. It should be a simple step to connect local service providers with consumers who need their services," Crandall said, "but will it be that easy?"
New Revenue Stream
Amazon launched as an online book retailer before expanding to sell virtually every sort of packaged product, as well as cloud and streaming media services. Offering professional services makes sense as the next revenue stream for the company to tap.
Amazon points to a stat showing that "consumers may spend four times as much on home services as they do on the purchase of products, and so the upside revenue potential is theoretically huge," noted Rick Moss, president and cofounder of RetailWire.
"Since Amazon is rating and qualifying the service provider itself, rather than relying on consumer ratings a la Angie's List, the new service is more akin to those rolled out by Home Depot and Lowe's," he told the E-Commerce Times.
"Whether or not Amazon wins this new competition comes down to the brand halo that they have built up through their excellent returns policies and current customer support," noted Netpop's Crandall. "If Amazon's successful, they will continue to expand their hold on consumers' go-to solution for buying products and services online."
Working With Businesses
One key component might be how Amazon works with, rather than against, local businesses. For years, Main Street shop owners have bemoaned the arrival of big box retailers. It appears that Amazon Home Services would work with those smaller operators instead of forcing them out of business.
"This could provide exposure for local business," said LSA's Sterling.
"In the old days, local business got noticed through newspapers, the Yellow Pages and, to a lesser degree, local radio, but it was a concentrated marketplace," he said. "That was obliterated by the Internet and made life more of a challenge. Local business owners need to keep up on those tools, apps and channels, and it is becoming chaotic for the business owner."
Challenges Ahead
The biggest challenges for Amazon may be not only to build trust with consumers, but also to maintain that trust, given that its brand goes hand in hand with service providers.
"That's more than just a little tricky, considering how difficult it is to do quality control among thousands of service companies and contractors," said RetailWire's Moss.
However, "Amazon, one would assume, can apply more manpower and data analytics to the screening and updating of its service vendor list than competitors," he pointed out.
Amazon has done a good job when it comes to providing goods to consumers, but it "doesn't have the best track record when it comes to dealing with service providers," said Crandall.
"Amazon will have to work on its methods of working with service providers and customers so that both sides are successful," he suggested.
"What's more, local service providers are also Amazon consumers," Crandall added. "Amazon should be able to manage these lines of communication, but missteps along the way may affect how consumers perceive the overall trustworthiness of Amazon's brand."