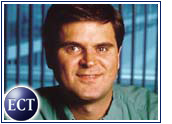 The battle for e-commerce supremacy continued to rage between Amazon.com and America Online in June, according the NextCard eCommerce Index, a monthly listing of online merchants with the greatest number of transactions by NextCard customers.
Transaction volume measured among the top 30 online merchants showed Amazon moving slightly ahead of AOL, and Barnesandnoble.com quietly creeping up on Amazon. Meanwhile, auction sites continued to make a strong showing, while flower sites wilted quickly after the predictable Mother's Day sales boom.
"Online auctions and ISPs continue to dominate the top rankings for online credit card transactions and spending," said Lisa Subramanian, NextCard vice-president, e-commerce. "Consumers responded to increasing gas prices by turning to Priceline Gas, the online gas buying alternative launched this year. Priceline Gas catapulted onto the top 30 at number 7, its first appearance on the index."
Price of Convenience
Priceline's strong showing in June is significant not only as a nuance on the list, but also as an indication that the public is increasingly turning to the Internet to ease economic stress, giving e-shopping a chance when traditional models fail to deliver. Gas prices soared in June throughout the United States, giving the name-your-own-price service an opportunity to capture new customers.
As for online auction sites, eBay made a strong showing, holding steady at number four on the index, followed by uBid.com at number nine. Amazon.com showed up a second time on the list at number 18 for its auction component.
Analysts point to strong brand presence at Amazon's auction site, providing stiff competition for industry leader eBay.
Strong Showing for Luxury Items
Consumers are shopping more frequently and spending more per visit at Web sites featuring luxury items, according to the index.
"Consumers appear to be increasingly turning to the Internet for high ticket and luxury good purchases, as evidenced by Ashford.com's dramatic increase in transactions in June," said Subramanian. "Not only did NextCard account holders double the number of purchases made at Ashford.com, they are also spending more — the average purchase price is about $300.00 (US$)."
In fact, Ashford.com is among the 10 biggest volume gainers for June, according to the index, with a 109 percent increase.
The biggest gain on the list for June was Bigzoo.com's 444 percent increase. Bigzoo.com is an online communications service that made a splash with its offer of long distance phone calls to anywhere in the United States for 3.9 cents per minute, with no minimum usage requirements.
Other big winners in June include Healthcentralrx.com, with a 344 percent gain, and Omahasteaks.com, which showed a Father's Day-driven 156 percent gain. Another beneficiary of the holiday rush was Giftcertificates.com, which showed a solid 100 percent volume increase.
Also among the biggest volume gainers for June was PlanetRx.com, which raised eyebrows when it warned last month that second quarter revenue would be about $9 million less than expected and that remaining revenue for fiscal 2000 would miss estimates.
Flowers Wilt After Holiday
Among the five biggest volume losers on the June index are three high profile online florists, including FTD.com, Proflowers.com and 1-800-Flowers.com. The poor showing is most likely attributable to a predictable dip in sales following Mother's Day, the second biggest flower-buying holiday of the year after Valentine's Day.
Still, the list indicates strong showings for holiday gift buying. "Consumers like using the convenience of the Internet to give gifts, as Father's Day and graduation provided a big sales boost for online gift sites," Subramanian said.