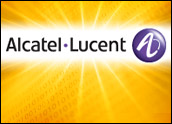 Alcatel-Lucent's Bell Labs on Monday launched Green Touch, a project aimed at making communications networks 1,000 times more more energy-efficient.
The project's founding members include service providers such as AT&T; research labs such as the MIT Research Lab for Electronics and Bell Labs; and government and nonprofit research institutions such as the French National Institute for Research in Computer Science and Control.
The project hopes to deliver a reference network architecture and demonstrate the key components required for this by 2015.
Reach Out and Green Something
Green Touch bases its 1,000-fold efficiency improvement on Bell Labs research. The laboratory analyzed information and communication (ICT) networks technologies and architecture.
Bell Labs then applied the Shannon-Hartley Theorem to its findings. Loosely speaking, this theorem describes the maximum possible bandwidth available for broadcasting by adding the value of the signal encoding the data and the value of the noise, or interference.
Founding members of the Green Touch project come from several countries. Service provider members include AT&T, China Mobile, Portugal Telecom, Swiss service provider Swisscom, and global telecoms giant Telefonica. Academic research lab members are the MIT Research laboratory for Electronics, Stanford University's Wireless Systems Laboratory, and the University of Melbourne's Institute for a Broadband-Enabled Society.
Government and nonprofit research institution members are the CEA-LETI Applied Research Institute for Microelectronics and the French National Institute for Research in Computer Science and Control (INRIA). Industrial laboratory members apart from Bell Labs are the Samsung Advanced Institute of Technology and Freescale Semiconductor.
The project has also received expressions of support from United States Secretary of Energy Steven Chu and the British, French, South Korean and Portuguese governments.
The Green Touch Vision
By 2015, the Green Touch Project aims to deliver the architecture, specifications and roadmap needed to reduce energy consumption of communications networks by a factor of 1,000 per user from current levels. It also plans to demonstrate key components by then.
"It is a really very aggressive schedule," Gee Rittenhouse, head of research at Alcatel-Lucent Bell Laboratories, told the E-Commerce Times. "We have five years to demonstrate these technologies."
Bell Labs has opened up membership to the Green Touch project. Why didn't it get other carriers, governments and organizations on board before announcing the project? "It takes a lot of time to plan a project of this size, and a lot of time is wasted in that," Rittenhouse explained. "With something that's this broad and complex, instead of trying to work through all the details, which would take forever, we wanted to get representation from each of the constituencies in our membership and, together in a smaller group, we'd be able to build something we can demonstrate."
He expects membership to grow over time.
We Are the Green World
The Green Touch project should have no problem getting buy-in, Rob Enderle, principal analyst of the Enderle Group, told the E-Commerce times. "Governments should like this trend a great deal, and I would expect they'll have no problem getting on board," he pointed out. "It may end up simply being a problem of keeping the folks that have to approve announcements down to a manageable level."
The project may kick off a new round of competition, Enderle predicted. "This may begin a new war, one on cost savings, which will drive a bigger pricing war," he explained. It might also launch a battle for dominance of the standards in this area as networking giants like Cisco get involved. "Cisco is a big enough power in the segment to create standards pretty much on its own," Enderle said.
Ultimately, the battles will be good for everyone, he predicted. "The result will benefit us all, regardless of whether this consortium or some other consortium or Cisco gets to it first," Enderle said.