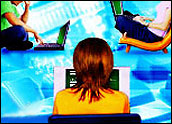 The numbers are in, and user reviews of products have graduated from experiment to necessity. Consumers are relying on them to make buying decisions everywhere from consumer electronics to toys, and from food to beauty products. Moreover, shoppers aren't just checking the reviews to validate a purchase — they're searching and browsing them to explore what to buy in the first place. As a result, reviews are evolving from window dressing on product detail pages into a central element in the online customer experience.
The rapid emergence of user review software providers like Bazaarvoice and PowerReviews has given online retailers of all sizes the ability to rapidly turn consumers into reviewers without the need for custom development. A handful of companies — from review pioneer Zagat to multichannel giant Petco to online pure-play Newegg — are pioneering new ways to leverage the flood of user-generated content to create a truly social user experience, differentiate themselves from competitors and boost revenue, as a result.
Who to Trust?
Fifty-five percent of consumers "would be more likely to buy from a site that has reviews," and "63 percent find ratings and reviews helpful when making a purchase," according to a survey of more than 100 shoppers sponsored by Bazaarvoice and published earlier this year. A similar survey of 1,200 shoppers sponsored by PowerReviews found that "65 percent of consumers actively seek out and read customer reviews prior to making a purchase decision always or most of the time." Dubbed "social researchers," they were "76 percent more likely to shop on a retailer's Web site vs. their competitor's site if it offers social navigation."
Parting with our money is an act of trust, and we trust our peers more than we trust marketing copy writers. That's why user reviews are becoming as obligatory as search and product photographs.
Beyond Astroturf
Offering reviews puts an online business at an advantage over competitors, but many sites still have none at all. Those that do might only attract spotty coverage, or "Astroturf" reviews (i.e. fake reviews written by marketers). It's not trivial to attract abundant, incisive reviews, and only a handful of sites today have a core competency here. There is a lot others can learn from their success and innovation.
For example, Zagat, the grandfather of user-generated content, began its life publishing print guides to restaurants compiled entirely from user reviews. During a panel discussion on user-generated content, Zagat shared ways to foster participation. One is to reward reviewers — in their case, with incentives like free subscriptions.
However, they've also learned that glory is the greatest reward, so Zagat spotlights witty reviews. Zagat also illustrates that editors still have a role in user-generated content. While you can't change the reviews without losing trust, you can certainly compile reviews, remove digressions (and spam!) and call attention to the best reviewers.
The other master of reviews is Newegg.com, a computer and electronics site with hundreds of thousands of active reviews. Even though they sell commodities, they have nevertheless created a fantastically loyal customer base by mastering customer service. That has created a sense of community, and with it, some of the most thoughtful and engaged reviewers. There's a virtuous cycle here: Community fosters reviews, and reviews deepen the community.
There's also hope for laggards and late adopters. Several companies, including Bazaarvoice and PowerReviews, syndicate and manage reviews. Each offers different business models, but both show that if community isn't a core competency, it might make sense to turn to a specialist. Moreover, they can offer the advantage of scale by pooling reviews from across many sites.
Social Navigation
Just as consumers browse products online in more ways than in a physical store, they can browse user-generated content in innovative ways, and boost conversion rates doing it. In the physical world, every product must sit on a shelf, so products are often limited to one location. However, consumers' minds file away products on many mental "shelves." An iPod, for example, goes in the Apple store, the jogging store, the music store, etc. That's why most online shopping sites let users browse with guided navigation, so they can explore products in the same way their minds categorize them. Home Depot, Walmart.com and Petco are good examples. That same model also applies to user reviews, and is sometimes called "social navigation."
Reviews obviously belong on product pages so shoppers can scan them before buying. However, if that's all you do, it's like putting a product on just one shelf. Social researchers use reviews to explore what to buy in the first place. For example, the same PowerReviews survey cited above found that "study participants found it extremely or very helpful to narrow product selection based on feedback from people 'just like them.'"
If you are buying a camera for your mom, you might see hundreds of reviews, some of which say it's "easy to use." However, what's easy for a teenager might be impossible for your mom. So, they want to look at all the cameras that are easy to use — as rated by people in her demographic. That's done by navigating on attributes of the reviewers, like age and expertise. Only then do you narrow by other traditional "shelves" or criteria like battery life or brand. PowerReviews has a site, Buzzillions, where this type of experience can be seen in action. In this way, the reviews serve as a core way to discover new things to buy.
Petco is a leader in social navigation, and it has reported impressive results from its pioneering efforts. The company runs search and guided navigation software on top of Bazaarvoice reviews and began by expanding from five to 58 attribute fields, offering many new ways to refine searches. Petco harvests the ratings from user reviews and feed them back into navigation, automatically populating refinements by top-rated items and allowing new sort options. The company now has a 49 percent higher conversion rate and 63 percent higher average order value for customers who browse via their "Top Rated Products," according to Petco.
In addition, Petco saw a 41 percent higher average order value for customers who use the "Sort By Rating" within search results. Petco also found that products without reviews had a 20.4 percent higher return rate than those with reviews, and that since implementing ratings and reviews, there has been an overall decrease in the product return rate.
Shining Examples
It wasn't long ago that the online channel was seen as an impoverished version of the brick-and-mortar experience. However, as it has matured, retailers and consumers alike have come to understand — and fully appreciate — that they are complementary channels. Social navigation and user-generated reviews are shining examples of the Web providing an experience unavailable offline, namely, aggregating the wisdom of the crowds.
Retailers now know that more and more shoppers research online then buy in the store. Before, that behavior might have just been a matter of convenience. However, for social researchers, there is no substitute for the online experience. With social navigation, retailers — and fellow consumers — can engage customers in ways never before possible.
---
Jesse Goldman
is global retail industry lead for
Endeca Technologies
, an information access software company.
---