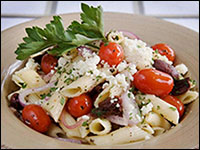 Stephanie Allen started making and freezing meals for her own family 16 years ago, developing a collection of recipes that worked especially well. The mother of two knew how important it was to plan and make meals ahead.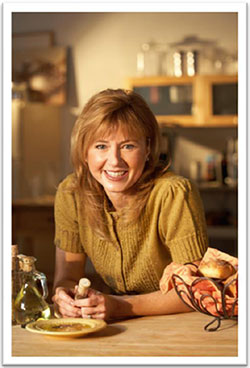 Stephanie Allen, cofounder of Dream Dinners
That experience led Allen to cofound Dream Dinners, now a nationwide company that provides customers with the chance to make and freeze meals for their families and socialize at the same time.
"Families everywhere are looking to have healthy, home-cooked meals for dinner, but this is often difficult to achieve with our busy schedules," Allen told the E-Commerce Times. "Meal-assembly services are there to help families make this a possibility by offering a service that makes it easy and enjoyable."
Dream Dinners offers a monthly selection of 15 to 18 recipes, and guests can make reservations online or in the store, choosing what they want to prepare and when, and then assembling the meals all at once at Dream Dinners locations. The actual meal preparation takes about an hour, and customers can also purchase pre-assembled frozen side dishes, desserts and breakfast menu items.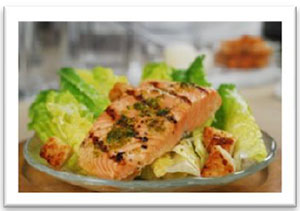 "The service saves guests both valuable time and money, and focuses on bringing families back to the dinner table with healthful, delicious, easy-to-fix meals," said Allen.
Dream Dinners is the largest chain in the meal-preparation industry, with around 100 locations throughout the United States. It offers a variety of meals geared toward different tastes, and it's always developing new recipes.
"We have a very robust recipe development plan to ensure all our meals are delicious and adhere to our high-quality demands," said Allen. "We also invest a great deal of resources into operations and training in order to provide solid support for our franchise owners, which in turn becomes a wonderful experience for our guests."
Holiday Meals
Dream Dinners also offers seasonal and holiday meals, as well as meals for other special occasions.
"We are constantly introducing new items, as well as featuring fan favorites throughout the year," explained Allen. "Our recipes also follow traditional seasonal and holiday offerings, such as grilling entrees for the summer months, and turkeys and roasts during winter holidays."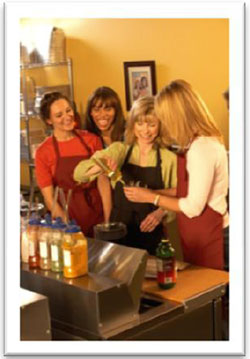 Although it's not quite the same as making dinner at home, the service Dream Dinners provides offers a close approximation of the experience, and Allen expects the industry will continue to grow as peoples' lives get busier and more complicated.
"Dream Dinners' goal is to create a movement to bring families back to the dinner table by helping families everywhere to eat home-cooked dinner at least three nights a week," said Allen. "As lives continue to become busier, there will continue to be a need for the meal-preparation industry to give people an easy way to achieve dinners at home."
Dream Dinners and other meal-preparation services are a combination of e-commerce and brick-and-mortar sales. The online component of meal preparation companies is important, insofar as it gives customers a way to learn about the service, examine choices online, place orders and make reservations.
"The dawn of this industry was also the time when everyone started being able to connect to the Internet," explained Bert Vermeulen, owner of Easy Meal Prep, a meal-preparation consulting company. "This has historically always been an Internet-ordering business, and it's also moved into social networking."
Ordering Premade Meals
Another kind of service that's available offers consumers premade meals that can be ordered and shipped to the home. These services are used by everyone from busy families to homebound seniors, all of whom want the convenience of close-to-home-cooked meals.
Magic Kitchen is one such company. It has around 30,000 customers nationwide, and it offers frozen home-style meals, as well as a variety of specialty foods, such as low-sodium, low-fat, low-carb, vegetarian or gluten-free options. CEO Greg Miller says that one of the impulses behind starting the company was realizing there were only limited options for his own aging relatives, and wanting to create just such a service for others.
People order the food for themselves or as gifts. The meals average about $12 each, and they're shipped frozen on dry ice. The company's goal, says Miller, is to provide affordable meals to people who need them.
"We don't do gourmet food," Miller told the E-Commerce Times. "That's not our focus. Some of these guys are doing gourmet product, but people can't afford gourmet in a lot of cases. That's why we focus on home-style."