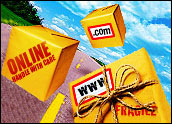 Someone in the mood for a steak can always go down to the grocery store or head out to a restaurant to get one. However, some shoppers prefer to stay home, go online, place an order, and wait for a couple of days for a frozen steak to appear on their doorstep, packed tightly in a Styrofoam container with dry ice.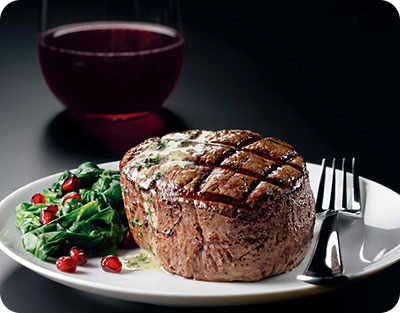 One company that provides this service is the Kansas City Steak Company, a family-owned company that ships more than a million orders each year throughout the U.S.
"We ship high-quality Kansas corn-fed beef that is aged for up to 28 days," Edward Scavuzzo, the company's president, told the E-Commerce Times. "And we guarantee that every one of our products meets our high standards — and our customers'."
The company has had steady business despite, or maybe because of, the recession. Scavuzzo said.
"People still desire high-quality meals, but in this economy, they aren't going to restaurants at the same pace," he noted. "They are bringing the steakhouse to their house when they order our products and then have them delivered to their door."
The Shipping News
Shipping food requires attention to detail — about facts like how long, exactly, that dry ice will last.
Whenever food-shipping company Crystal Creek Logistics gets a new client, a rigorous process of testing ensues to determine packaging and shipping requirements for that product, said co-owner Cathy Hayward-Hughes. This testing includes putting the frozen product in a Styrofoam package with dry ice and using sensors to monitor how cold it stays and for how long.
"You have to be careful that you have enough time for the package to arrive and the customer to get it," Hayward-Hughes told the E-Commerce Times. "The sensor technology has improved a lot. You can pull the sensor out and plug it into your laptop and get all the data points. You can read everything that happens. You can plot out what happens with that particular product and how best it can be shipped."
The other key to effective shipping is the Styrofoam, which because of its versatility and insulating qualities remains the packaging of choice for many food shippers.
"Styrofoam still is the best product out there for keeping items cold," said Hayward-Hughes. "So far, I haven't found anything that is as good as Styrofoam. It's the least expensive, you can shape it in a variety of ways, and it's a great insulator."
There has been a move in the industry to come up with more sustainable and Earth-friendly alternatives to Styrofoam, however. One company working on such alternatives is Providence Packaging.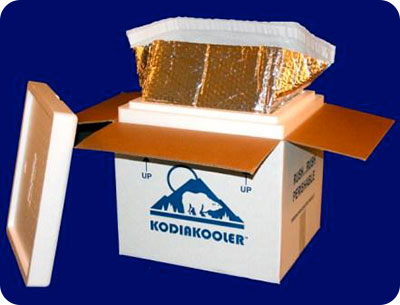 "New designs have been developed, such as our KoolShield products," President Bob Menzel told the E-Commerce Times. "KoolShield leverages the insulating capabilities of foam with the insulating capabilities of reflective insulation. There continues to be a focus on sustainability, and Providence Packaging is meeting this need with recycling programs, as well as packaging that features biodegradable insulation solutions."
Safe Shipping
The shipping of perishable food products is a highly regulated industry, to ensure that consumers get food that is safe to eat even after it's been on the road for a few days. The primary regulating agency for food shipments is the Food and Drug Administration (FDA).
"Under the regulations currently on the books, food must not be shipped in commerce under conditions that could cause it to become contaminated or deteriorate, and that would include shipment by commercial carriers as well as the UPSes and Fed Exes of the world," FDA spokesperson Douglas Karas told the E-Commerce Times.
Both the shipper and the carrier can be held liable for the safe shipping practices of food, he noted.
"The shipper should provide the carrier with temperature parameters for the food in transport if the food is to be shipped under refrigeration, and the carrier should operate the vehicle to maintain proper refrigeration," Karas said. "If the food is to be shipped without refrigeration, the shipper should pre-cool the item and provide proper packaging to maintain it cold."
There are different regulations for different kinds of foods, Karas emphasized, and these are explained in the agency's food code.
"It is important that shippers know the difference between foods that must be refrigerated for safety, versus those that only need to be refrigerated for quality," he said. "The former category is termed 'potentially hazardous foods.' It is particularly important that all steps be taken to ensure that potentially hazardous foods are shipped under appropriate temperature control."
E-commerce companies looking for a shipping company should find one that provides the kind of packaging and service required to comply with all applicable regulations and ensure that food arrives safely at its destination, advised Providence Packaging's Menzel.
"Look for experience shipping temperature-sensitive products and a willingness to provide the transportation solution necessary to your particular products," he said. "Some products are relatively durable, while some are extremely delicate. The packaging solutions must be designed to meet the challenges of the distribution channel, both in terms of temperature-maintenance and overall quality preservation."