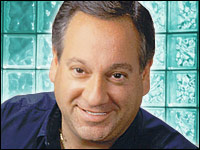 When you think of wireless networks, which companies do you think of? Companies like AT&T, Verizon Wireless, Sprint and T-Mobile, right? Next question: Which do you think are the marketing innovators in that same space? Would you believe it's not the big four? Instead, it is companies like U.S. Cellular and Cellular South.
I'll discuss why these two companies are the movers and shakers in the wireless industry, and I'll explain why CenturyLink's new Prism TV is "Jeff Kagan's Pick of the Week."
The Belief Project
Smaller companies can often be the source of some of the more interesting marketing ideas in the segment. Often these companies come up with some new ideas that the rest of the industry eventually follows.
Look at U.S. Cellular. New CEO Mary Dillon came to the company after rescuing McDonald's. I remember the anchors on CNBC complaining about how the hamburger business was hurting. They brought in Dillon who, as their chief marketer, transformed the struggling fast food restaurant into a real winner again.
Earlier this year, when the U.S. Cellular CEO was scheduled to retire, the company brought in Dillon to take the helm. She has been quiet over there ever since, but in recent weeks has really shaken up not only the company, but potentially the entire industry, with a new idea.
She is introducing something called the "Belief Project." This is a reward program similar to the frequent flier programs at the airlines. When you spend money with them you earn points, which you can then cash in for a variety of things like merchandise or perhaps more minutes.
This has never been done in the wireless industry. U.S. Cellular is the first company to go down this route. The reason is it is not one of the big players. In order to get customers' attention, it has to offer more. It has to punch its way onto the map.
Lower rates were all the industry had seen from this sector in recent years. Good, but that didn't earn a spot in the customer's mind. However this "Belief Project" is a first. The company's new campaign, called "Wake Up," is designed to let the world know about it. This is fresh thinking from Dillon, a new marketing mind in the wireless space. This kind of thinking is a real wakeup call to the industry. This is starting to remind me of the good ol' days when MCI shook things up in the 90s.
The Small Innovate, the Large Follow
If this is successful for U.S. Cellular, I can see others jumping onto the bandwagon. Could we be seeing these same promotions from other carriers? I don't think the top players will follow — not unless it starts taking serious business away from them — but other second tier players may. Something to keep our eyes on.
Companies like Cellular South have also been first to market with many features. Remember last year when the major carriers started offering the flat rate, all-you-can-talk plans? They were successful and the customers loved it and the media wrote tons of stories about it, but did you know they did not start the idea?
That's right — companies like Cellular South were offering this kind of plan long before the big guys. In fact, when the majors finally jumped in, companies like Cellular South still had lower-cost plans in the market. Yes, they still offered lower prices than the big guys. AT&T and Verizon were still tops on the rates charged. Then Sprint with lower rates. And then Cellular South with even lower rates.
That's typically the way the wireless space works. Smaller players offer the new ideas that capture the imagination and get customers to pay attention. Some ideas work and some don't, but Jim Richmond, Cellular South's director of corporate communications, told me at the time that the company offered more in order to attract customers' attention. Apparently, that strategy has been working.
While the wireless industry continues on its fast-growth trajectory, it's important to remember that it changes rapidly as well. In fact, many of the changes don't occur where you may think they do. The big players are not the real innovators. It's more fitting to think of them as "fast followers." They look for the ideas they think will work, or the ideas they need, but they are not the innovators. That crown goes to the smaller and lesser-known companies.
So, if you want to know what the industry will look like tomorrow, it may be helpful to look at what companies like U.S. Cellular and Cellular South are doing today.
Pick of the Week: CenturyLink's Prism TV Service
CenturyLink is not only growing into the No. 3 baby bell by acquiring Qwest after picking up Sprint's local phone business, Embarq, but also going where neither ever went before: TV. Well, actually, IPTV.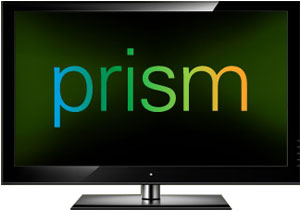 Qwest and Embarq did resell satellite television, but they did not offer their own. That's what Glen Post, CEO of CenturyLink, has said they will now do. This could be great news for the competitive marketplace, where cable television companies compete with local telephone companies and satellite TV companies for your television dollar.
That's right — CenturyLink, one of those small local phone companies that few closely follow or know that much about, suddenly may become a real competitor to satellite and cable television service. What? You thought they were a small phone company?

No, I have not seen this new Prism service or been briefed on it yet, so I cannot actually recommend it until I do. I am not sure about all the details yet, but this digital TV could be just what the marketplace needs. The more competitors in the television space, the better. That's why CenturyLink's new Prism TV service is my pick of the week.
We have seen AT&T Uverse and Verizon FiOS in the market. They bring innovation and lower prices than cable, but that still hasn't lowered the monthly price of traditional cable.
What will? Don't know for sure — but more competition won't hurt. It could only help, from the consumer perspective.
We are starting to see AT&T, Verizon and CenturyLink/Qwest offering television in competition with cable TV companies like Comcast, Time Warner and Cox, as well as the Dish Network and DirecTV satellite TV providers. This should be good news.
It looks like the first few markets will be Fort Meyers Fla., Las Vegas, Jefferson City Mo., Columbia Mo, and La Crosse Wisc.
More on this after I see it.
---
Jeff Kagan
is an E-Commerce Times columnist and a wireless, telecom and technology analyst, author and consultant. Email him at
[email protected]
.