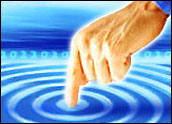 Interested parties the world over anxiously wait as the U.S. top court prepares its ruling regarding the patentability of business methods. The U.S. Supreme Court recently heard arguments in the matter of Bernard Bilski and Rand Warsaw v. David Kappos in an appeal from the U.S. Court of Appeals for the Federal Circuit, which upheld the United States Patent Office decision last year.
Specifically, the Bilski case involves a Pittsburgh company, WeatherWise, that was founded by Bernard Bilski and Rand Warsaw to sell services based on hedging methods that allow users to make fixed energy payments in the face of varying usage or energy prices. Trying to protect their idea, Bilski and Warsaw filed a patent application, which was ultimately rejected by the U.S. Patent Office in 2000, and subsequently rejected by the Patent Board in 2006 and the Federal Circuit in 2008.
In reaching their decision, both the Patent Board and the Federal Circuit stated that a process is patentable subject matter if it can be "tied to a particular machine or apparatus" or if it is found to "transform a particular article into a different state or thing."
With respect to the Bilski case, the Federal Circuit ruled that the hedging method could not be patented because it was not tied to a machine and did not result in a transformation. Presently at issue before the Supreme Court is whether the "machine-or-transformation" test is the right standard, and whether business methods are patentable subject matter.
Patent Protection
At the root of the present argument is whether or not business methods are patentable subject matter.
Essentially, patent protection is a very powerful mode of intellectual property; it may cover any new and useful art, process, machine, manufacture or composition of matter, or any new and useful improvement in any art, process, machine, manufacture or composition of matter.
Patent protection may confer upon the patent holder an exclusive right to exclude others from making, using or selling the patented invention in the country under the patent-issuing agency's jurisdiction during the life of the patent.
Impact of a Bilski Ruling
Experts agree that today's economy is driven by knowledge-based developments, and patents play an integral role. It is not surprising that between the years 1992 and 2002, the number of patent applications filed in Europe, Japan and the United States grew by more than 40 percent. In particular, the number of software patents has been climbing sharply, a reflection of the industry's growth as well as the pervasiveness of the medium.
Technology companies are watching the Bilski case with keen interest for another reason. Should the Supreme Court find that business methods are not patentable subject matter, this may in turn negatively impact the patentability of software patents, which are often intimately related to the implementation of a business method (i.e. Amazon.com's one-click process for the sale of goods on the Internet).
WeatherWise cofounder Rand Warsaw has estimated that due to the inability to patent its business method, his small company has lost close to US$5 million a year.
"This lack of patent protection has given rise to competitors and given rise to companies who have taken our intellectual property," said Warsaw. "For other small companies, this could have been a death blow."
As expected, this issue has spawned competing camps with opposing views. On one side are the innovators, such as software and biotechnology companies, that desire an expansion to the definition of "patentable subject matter" due to the income associated with licensing the technology. On the other side are financial institutions that desire a restricted definition so that new technologies and business methods are freely available.
The Supreme Court is not expected to hand down its decision until June of 2010; however, patent experts agree that the Court will not simply affirm the Federal Circuit decision. As a rule, when the Supreme Court takes a case from the Federal Circuit, it does so because it sees something it wants to change.
How to Protect Your Business Method
Any Bilski ruling may impact the patentability not only of business methods, but also of software applications. Should the Supreme Court rule that pure business methods such as Bilski are not patentable subject matter, there exist other vehicles that may confer protection.
For the most part, these other options pertain to contract-based solutions, but if patent protection is not available, they should be explored — especially if your company may experience a "death blow" should your methods or applications become public domain.
Nondisclosure Agreements/Confidentiality Agreements
A company can protect its business methods and software applications (confidential information) by entering into nondisclosure and confidentiality agreements with its employees and any other parties that will be provided with access to the confidential information.
For so long as the agreement is in effect, the confidential information is protected, effectively creating a contractual monopoly as opposed to a statutory monopoly provided by the patent system.
The disadvantage with such a system is that a third party not bound by the contract would not be prevented from independently duplicating the business method or software application.
Noncompetition Agreements
Similar to a non-isclosure and confidentiality agreement, a noncompetition agreement is another means to limit the disclosure of confidential information to third parties. A noncompetition agreement prevents one party (usually an employee or contractor) from pursuing a similar business as that of another party.
This allows a company to maintain its competitive advantage by preventing other parties from using its information for their own pecuniary gain by starting competing businesses.
However, it must be noted that a noncompetition agreement can only be of a limited duration and must also be limited in geographic scope. The courts are guided by the public policy that competition is to be encouraged, and are loath to bar individuals from competing in their chosen trade or business.
Power of Trademarks
Not to be overshadowed by patent protection or contractual means are branding and registering trademarks. A trademark is a distinctive word, design or combination thereof used by individuals or businesses to distinguish their products or services from those of other entities.
While trademarks are associated with actual goods and services, they have gone on to be associated in the minds of the consumer to stand for the overall goodwill and reputation of a business.
While patents oftentimes provide the strongest level of protection, having certain agreements and trademarks in place can provide some level of protection and assist the company to retain its competitive advantage.
---
Daisy Yu
is a business and technology lawyer and
C. Donald Brown
is an intellectual property lawyer at
Heydary Hamilton
. Yu's practice is focused on commercial transactions, IT matters, trademarks and franchising law. Brown's practice includes patents, trademarks, copyrights and industrial designs, as well as IT matters.