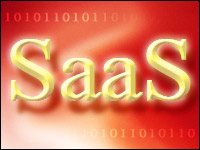 I've been suggesting for a number of years that a new wave of opportunities is emerging to create industry-specific Software as a Service and cloud computing vertical market solutions. A number of new examples of this phenomenon have crossed my radar over the past few weeks which clearly illustrate the long tail effect of the cloud.
The most prominent example of the verticalization of the SaaS marketplace over the past year has been the successful IPO of Veeva and the success of the company overall. I like to refer to Veeva as Salesforce.com's first industry-centric, value-added reseller.
Maturing Market
The company, previously called "Vertical Markets," was one of the first to build its enterprise application on Salesforce.com's platform. Veeva basically redesigned the Salesforce.com template to satisfy the specific needs of the life sciences industry.
Since its inception, it has been developing its own proprietary capabilities combined with other third-party functionality to satisfy its life sciences industry customers. Its deep domain expertise is expected to enable to Veeva to continue to grow more than 30 percent a year for the foreseeable future.
Salesforce.com has recognized that Veeva's success represents a template for similar new business opportunities in other industries. In response, Salesforce.com recently announced that it had created six new industry business units to encourage similar innovations in the financial services/insurance, healthcare/life sciences, retail/consumer products, communications/media, public sector and automotive/manufacturing industries.
The new industry-centric initiative is being led by Vivek Kundra, who previously was the CIO for the federal government under President Obama and now is the EVP of industries for Salesforce.com.
Adopting an industry-centric go-to-market strategy isn't a new business model, but it is a key milestone for businesses that have reached a level of maturity such that their basic horizontal software offerings are no longer sufficient to meet the needs of their most important customers and prospects.
In the case of Salesforce.com, establishing these industry business units is also a sign that the overall SaaS/cloud market is reaching a level of maturity that demands deeper domain expertise to satisfy the escalating expectations of large-scale enterprises.
Market Niches
However, it isn't about the high end of the market alone. The growing success of the SaaS/cloud movement also can be measured by the widening adoption of on-demand solutions in a broader array of market niches. This is the manifestation of the long-tail market maturation process that many associate with today's Web/software-based environment.
In February, I profiled a company called "SchoolDude" that helps public school districts, universities, local governments, hospitals and clubs streamline their facility maintenance work orders and IT help desk management processes to improve inventory accountability, optimize facility usage, and reduce utility spending.
An even more extreme example of this phenomenon is Krablr, a real-time crab pricing solution for fishermen, which recently raised a second round of funding of US$5 million from Sequoia Ventures and Scranton Angels, after receiving a seed round of $3 million from CrUnd and Wobbly-Door Ventures in Palo Alto.
"My father was an amateur crabber and for decades he couldn't get a straight answer: How much is this crab worth? Where can I sell it? Nobody could answer that," said Paul Paulson Black III. "We're here to disrupt the way crab pricing is done on the shorelines of America."
Leveraging SaaS solutions and cloud alternatives to disrupt mainstream businesses across nearly every industry is becoming the norm, and the long tail is now extending into niche markets as well.