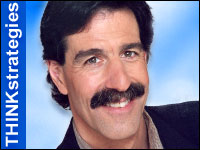 The initial success and rapid growth of cloud computing is attracting a "cloud rush" of players twisting the original concept to suit their proprietary purposes and confusing IT and business decision-makers in the process.
This proliferation process is also accelerating the inevitable shakeout of various startups and causing potential customers to rethink their cloud computing acquisition strategies in ways that will likely favor established tech companies more than emerging players.
Escalating competition, combined with the lingering credit crunch, is already squeezing out some of the early entrants into the market, such as Coghead and LucidEra. Both companies pioneered a new way of thinking about traditional segments of the software market. Coghead offered one of the first cloud-based, on-demand, development "platforms." LucidEra focused on business intelligence (BI) and sales analytics.
Both companies failed to obtain new rounds of funding despite having industry veterans and articulate "thought-leaders" as founders, and aggressively marketing their innovative solutions. However, as in previous generations of business history, industry pioneers and innovators are often the first casualties of the market maturation process.
Unforgiving Climate
The pioneers and innovators have to spend a disproportionate share of their intellectual and financial capital educating the marketplace and evangelizing about the business benefits of their solutions and strategies. They also have to invest considerable time and resources in developing and delivering the first generation of the solution to fulfill their promises and realize their visions.
With the right combination of skills, timing, perseverance and luck, some industry pioneers and innovators can survive and become industry leaders long-term — but a more likely scenario is an acquisition or failure. Often, it is the economic climate that dictates the lifespan of startups, and today's tough economy is proving to be unforgiving.
By their nature, established players cannot respond quickly to market changes because they have too many encumbrances, including legacy products, entrenched business practices, high customer expectations and sensitive channel relationships. They can't afford to disrupt their ongoing operations unless they are absolutely sure that the latest market trend has a sufficient shelf-life to warrant significant monetary and organizational investments.
The established players must also wait until corporate decision-makers begin to recognize that a new technology trend is actually delivering tangible and measurable business benefits. That time appears to have arrived with a growing number of Fortune 500 and Global 2000 companies not only adopting cloud computing strategies, but also making bold policy statements about the importance of cloud computing in meeting their overall corporate objectives.
Same Old
Now that cloud computing has reached this "tipping point," the tech titans are making their move as they watch their traditional markets stagnate or decline.
While they are each taking slightly different tacks, they are all basically repositioning or rebranding their existing hardware, software or service capabilities to suggest they are hip to the cloud idea.
So what's new?
Nothing, and that's the point. Despite proclamations by the analysts and press that cloud computing will fundamentally transform the tech industry, it won't fully dislodge today's tech giants. There is no question that those industry leaders who chose to be laggards will be seriously threatened and may disappear.
Yet others will use a combination of aggressive marketing, sales and acquisition efforts to remain relevant in this rapidly changing environment.
Endangered Species
So, the innovators will paint the picture of the future, and the tech giants will find ways to be in the right place at the right time so they can capitalize on the changing customer preferences.
As a result, many best-of-breed cloud computing vendors are going to be at a long-term competitive disadvantage with the established players, which can promise customers more "strategic," albeit half-baked, solutions as the market quickly matures.
Unless today's innovators can continue to differentiate themselves in the market and clearly demonstrate their tangible business benefits, they will become victims of this maturation process and disappear — or be acquired and become a piece-part of someone else's success.
---
Jeffrey M. Kaplan
is the managing director of
THINKstrategies
and founder of the
SaaS Showplace
. He can be reached at
[email protected]
.
---