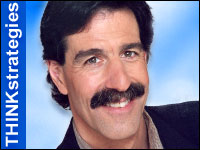 As the year winds to an end, it is incumbent on all industry pundits to make predictions about what they envision for the coming year. Since I'm often lumped into this category, I'm obliged to offer my views about how the world will evolve over the next 12 months from a cloud computing perspective.
First, I'd like to quickly review the pivotal opportunities and challenges I identified in this space for 2010.
The Opportunities
Back in January, I identified six areas of growth:
International Expansion
Inter-Enterprise Applications
Enterprise-Oriented Social Networks
IT and Service Management
Communications as a Service (CaaS)
eHealth and Energy Management
I think we can agree that there has been substantial activity in all of these areas, with plenty of additional opportunities still to be realized in each.
The Challenges
However, much of this growth has come despite the fact that many cloud computing vendors are still grappling with how to cost-effectively address the following challenges, which I also outlined last January:
Deliver strategic value, not just incremental cost-savings;
Avoid competing on price alone and further commoditizing cloud services;
Convince enterprises to move more core business applications and operations to the cloud;
Fend off escalating security threats to prove the cloud is a safe place to put corporate data;
Address growing integration complexities to show how the cloud can complement legacy, on-premise systems and software;
Resolve potential channel conflicts as more resellers, integrators and other third-parties vie for a share of the market; and
Improve management visibility and governance to provide greater user control and compliance.
The tremendous growth of the cloud computing market, despite shortcomings in some of the areas I identified, is a testament to the level of pent-up frustration that exists within organizations of all sizes across nearly every industry with legacy on-premise software and systems, and the tangible benefits today's leading cloud vendors are quickly delivering to their early adopter customers.
So, what is in store for 2011?
The Road Ahead
Here are 10 trends you can expect in the coming year:
The Cloud Computing market will grow more rapidly than analyst firms forecast as organizations move from asking "what is cloud and why is it important" to "where and how can I capitalize on the cloud today!?!"
This accelerated growth will occur despite a major cloud computing service disruptions and/or significant security infractions, which will heighten customer concerns but won't discourage wider adoption. (The recent Cyber Monday sales success despite Comcast's Internet service outage the night before is an example of the resilience of the cloud.)
A wider array of appliances and applets will be offered by a growing number of cloud vendors, which will permit users to "download" the functionality they need so they can work offline or deploy cloud-based solutions behind the firewall to satisfy their reliability and security concerns.
Community clouds aimed at specific vertical markets and supply chain relationships will become more prevalent, as various organizations recognize the value of sharing cloud resources and services with their peers. IBM is moving aggressively in this area.
Corporate decision makers will shift their focus from reliability, security and integration concerns to strategic and tactical governance issues, ranging from planning, selection, deployment, monitoring and evaluation to optimization and monetization of cloud initiatives.
The rate of cloud company failures and M&A activities will escalate as many startups are unable to keep pace with rising customer expectations and intensifying competitive pressures, and established players attempt to accelerate their development efforts via acquisitions.
Vendors that provide cloud integration tools and professional services, in particular, will be key acquisition targets because they represent a critical component in pulling the various cloud piece-parts together. The acquisitions of Cast Iron Systems and Boomi are just the beginning on the tools side. Consolidation among cloud integration service firms will occur in the coming year.
Social networking will become a required component of enterprise applications, driven by the success of Salesforce.com's Chatter. By offering Chatter free to a broader population of end-users within its existing accounts, Salesforce.com is not only raising the bar for its direct competitors, but also expanding and redefining its role within the enterprise.
Datamarts will become a cornerstone of a new generation of cloud-based Data as a Service (DaaS) and Business Process as a Service (BPaaS) solutions, as well as industry benchmark services. Microsoft's recent offerings and D&B's new 360 capabilities are examples of this important trend.
New channel programs will be introduced, new channel partners will emerge and new revenue streams will be established. Ironically, the leading cloud vendors — such as Amazon, Google and Salesforce.com — will continue to have the toughest time building successful channel programs because of their direct sales heritage.
The Bottom Line
Cloud computing is quickly becoming an essential part of the day-to-day business operations of organizations of all sizes, just as e-commerce has become a readily accepted part of our personal lives.
As a result, it will be a high priority for IT and business decision makers to establish tight-knit cloud strategies to respond to the opportunities and challenges in 2011.
---
Jeff Kaplan
is the managing director of
THINKstrategies
and founder of the
SaaS Showplace
. He can be reached at
[email protected]
.