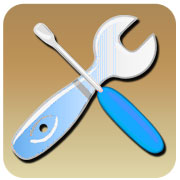 The Internet of Thingsis a key driver of accelerated growth of cloud-based alternatives to traditional on-premises systems and software, and as the new year begins to unfold, it is gaining momentum.
The idea of the IoT evolved from the more narrowly focused concept of machine-to-machine communications, which has been floating around for a while and is now getting more attention in a variety of industries. The most obvious example of M2M deployments is within the transportation industry, where companies increasingly are placing sensors on various vehicles to monitor their movement and improve their logistical efficiency, thus reducing costs and increasing profitability.
The IoT idea envisions a wider universe of connected devices and services that enable businesses and consumers to better understand and control their behavior so as to optimize their corporate performance and quality of life, respectively.
What's in a Name
The popularization of the more futuristic IoT concept was on display at this year's Consumer Electronics Show, where major tech companies, ranging from Cisco Systems to Verizon, boasted about their IoT capabilities.
The current poster child for the deployment of IoT to complex business challenges is GE. It has launched a company-wide initiative to build the "industrial Internet," with the goal of embedding sensors into everything from aircraft engines to household appliances to better monitor, measure and manage their use, so that GE can better design and support them.
Of course, fulfilling the promise of the IoT depends on capturing lots of data, creating the ultimate Big Data challenge and opportunity.
A widening array of technology and software vendors are getting on the IoT bandwagon, offering products and services that promise to capture data that will enable businesses to improve their operations and individuals to better their quality of life.
Cisco Systems is championing the "Internet of Everything." Salesforce.com is promoting the "Internet of the Customer."
Verizon is shifting its mobility marketing efforts from selling commodity mobile phones to supplying a broader set of connected products that can power the wired household. New advertisements and newly redesigned Verizon stores now showcase products that enable consumers to monitor and manage their appliances, home security systems and climate controls remotely.
None of this would be possible without the cloud.
Miles to Go
The universal accessibility and economies of scale of today's cloud services make them a perfect platform for IoT deployments. Today's rapidly expanding assortment of Software as a Service, Infrastructure as a Service and Platform as a Service offerings has made it possible for businesses to harvest Big Data. In the same way, these on-demand resources are making it possible to connect devices and collate the data they are generating to support escalating corporate and consumer demands.
Proponents of the IoT's potential have plenty of challenges to overcome before they can fulfill their promises. Bandwidth issues still exist. Privacy and security concerns are greater than ever in response to last year's NSA revelations. Also, seamless integration will take a combination of specialized software, systems and skills.
Despite these challenges, I expect IoT vendors to roll out a continuous stream of customer success stories from early adopters, demonstrating the tangible and measurable benefits that can be derived from a growing number of cloud-based IoT products, services and solutions.