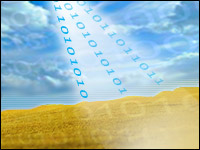 While most people view Salesforce.com's annual Dreamforce event as the largest user conference in the cloud industry, it is also the biggest gathering of cloud companies and their growing assortment of business partners. In many ways, Dreamforce is the best demonstration that the channel isn't dead and actually is prospering in the cloud.
This year's Dreamforce was preceded by a Partner Summit that brought together a couple thousand Salesforce.com independent software vendor (ISV), systems integration (SI) and professional services (PS) partners.
During the session, Salesforce.com's alliances and channels executives reported that its AppExchange ISV partners experienced 42 percent year-over-year revenue growth, and a 65 percent jump in orders over the past year. There was also an 82 percent increase in the number of joint deals with Salesforce.com's SI partners.
The executives gave the rise in partner sales a lot of the credit for Salesforce.com's own 38 percent growth in revenue during the last 12 months.
Opportunities Abound
The success of Salesforce.com's growing partner ecosystem isn't the only proof that concerns about the channel being "disintermediated" in the cloud are misplaced. This past week's Amazon Web Services re:Invent conference has become the equivalent of Salesforce.com's Dreamforce for the Infrastructure as a Service segment of the cloud industry, and it also is becoming an increasingly important gathering place for AWS' channel partners, as well as the company's customers.
What is evident at both these events is that today's widening array of SaaS, IaaS and PaaS solutions are creating greater opportunities for third-party developers, SIs, PS firms and even a new breed of value-added resellers (VARs) than ever before.
This is because SMBs and large-scale enterprises alike are overwhelmed by the options available to them and need help sorting out the ever-expanding assortment of cloud alternatives. They also need help properly integrating these solutions into their existing software and systems, so they truly enhance their ongoing operations and help them gain a competitive advantage.
Compounding these challenges is the fact that many organizations want to adopt cloud solutions because of the expectation that they will be easier to use and offer more powerful analytics and collaboration capabilities to respond to the escalating demands of big data in an increasingly dispersed and turbulent business environment.
Challenges Abound
Thirty-five percent of businesses moving to the cloud need help migrating their non-critical workloads into production, and 63 percent need help utilizing cloud solutions to transform their businesses, suggests a recent CompTIAsurvey.
Most cloud companies can't dedicate the time and resources necessary to provide the expertise and skills to meet these needs. The cloud industry's intense price competition precludes the vendors from supplying the PS/SI capabilities required to convert their basic services into powerful tools that can change radically the way businesses operate.
It is for these reasons that the leading cloud companies are aggressively building their channel programs to create profitable partner ecosystems that can keep pace with their customers' escalating needs and extend their reach in the marketplace.
However, cloud companies are still challenged by the investments necessary to properly train traditional channel companies to make them more cloud-ready. They are also still trying to properly calibrate their compensation programs to create the right incentives to make them more appealing. And they are still determining the right approach to sharing customer support responsibilities and account control.
The fourth annual Cloud Channel Summit will explore these issues and present the latest industry best practices on Wednesday, Dec. 3 in San Diego. E-Commerce Times readers can receive guest passes to attend this executive forum by using promo code VIP when registering here.