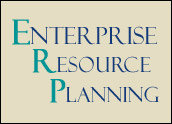 One of the clear indications that the cloud movement is becoming mainstream is the growing number of CFOs and finance departments that are adopting Software as a Service solutions to support their corporate responsibilities.
Even more interesting is how cloud-based alternatives can redefine the accounting and financial management function in forward-minded organizations.
The finance and accounting segment of the SaaS market has been gaining momentum for years, with revenues of cloud-based solutions far outpacing traditional, on-premises software systems.
CFOs have watched their sales and marketing colleagues benefit from the ease of deployment and user-friendly qualities of SaaS solutions that quickly have translated into measurable improvements in productivity and effectiveness with far less risks. They want the same types of benefits for their operations.
Winning the acceptance and adoption of the inherently conservative folks in finance has been a milestone for the cloud industry.
Intacct's Finance Play
This trend was brought to life at Intacct's recent Advantage 2015 user conference. The event attracted more than 1,800 attendees, up substantially from last year's gathering.
A year ago, Intacct was boasting about the fundamental strengths of its cloud-based financial management solution. Now it's promoting the more strategic virtues of cloud ERP in response to growing demands from its customers that want a broader array of capabilities via the cloud.
To meet the expanding needs of its finance department customers, Intacct has added subscription billing, digital board book, and other strategic planning and reporting functionality to its portfolio.
Intacct's target market responded to the added offerings with a 44 percent jump in bookings during the first quarter of the company's fiscal year. Those bookings include new customers and add-on sales to existing customers.
Fundamental Changes
At the recent user conference, Intacct rolled out new dashboard, collaboration and benchmark capabilities. It also unveiled a new partnership with ADP, while many of its partners boasted about their own enhancements to Intacct's functionalities.
Intacct also has opened new opportunities for its more than 120 channel partners, ranging from accounting firms and other trusted advisors to American Express and various independent software vendors.
With the momentum accelerating, nearly all the major cloud financial solutions vendors have repositioned their offerings from narrowly defined accounting and financial management systems to a broader set of ERP capabilities.
The underlying message during the Intacct event was that the accounting and finance function is fundamentally changing as result of cloud-based functionality.
Contributing to Success
Rather than performing just the mundane and monotonous chores of tracking revenues and expenses, cloud-enabled finance departments will be able to focus more on analyzing business data to provide greater insight and guidance to executives and business unit managers. In other words, the finance department will be able to provide greater value-add to the organization.
This shift would be similar to the change we've seen in many IT departments that have used cloud-based management solutions to free them of the day-to-day firefights of the past so they can contribute more support to the corporate initiatives of their strategic business units.
As a result, these IT departments no longer are viewed as an obstacle to business success but as enablers of strategic differentiation.
By properly leveraging cloud-based financial management and ERP solutions, CFOs hope to change the image of their finance departments and make them major contributors to corporate success, rather than impediments.