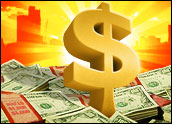 Monitoring online conversation can provide insights that are relevant to a range of functions and activities, and that drive different types of value to a company. Companies need to understand what these sources of value are and then design their social media monitoring program so that the findings are applied efficiently to create that value.
It's clear that when the data is paired with business goals, used to home in on specific audiences, and integrated with other sources of consumer insight, it adds far greater value. A successful social media monitoring project thus must have not only an effective technology to capture and distill information, but also a strategy around distributing the findings to those who can take actions that build business value.
Following are seven ways that Top Performers are maximizing the value of their investments in social media monitoring initiatives. The research findings are based on the experiences of 297 companies that participated in the Gleanster survey for the new benchmark report Social Media Monitoring (currently available for free download).
1. Identify and proactively engage key influencers.
As blogging has matured, it has become a mainstream part of the media world. But bloggers are different from journalists; they don't want merely to be put on the press release email blast. They respond more positively when pitched a story that relates to the "memes" they are writing about.
A social media monitoring platform helps make this process more efficient. In fact, most platforms are designed to pinpoint those individuals who are already active in promoting a product or service online, whether through their Facebook or Twitter account, on a ratings-and-reviews site, in a company's online community, etc.
Commonly referred to as "top influencers," these already-highly-engaged consumers can be leveraged as potential brand ambassadors.
2. Use consumer insights to drive new products and services.
Innovation is a key source of competitive differentiation, higher revenues and stronger profits. Social media offers a unique opportunity to listen as consumers make purchase decisions, allowing companies to learn not only about their own and competitors' products strengths and weaknesses, but also where there is a need that no product currently fills.
Its real-time nature also reflects the consumer mood, as shoppers adapt their lifestyles and purchasing habits to cope with the recession.
3. Use consumer insights to protect brand reputation.
Consumers use social media both to praise and complain. Praise is helpful feedback about what a company is doing right. Complaints are usually valid statements about how a company's product or service has disappointed the consumer.
Sometimes they are unwarranted attacks by activists or organizations with an ax to grind about some policy or aspect of the company's performance that, if left alone, can sometimes go viral and do real damage.
Monitoring allows a company to know who these groups are, which topics appear to get a sympathetic hearing, and then implement a response that prevents wide distribution of the topic.
4. Implement event trigger alerts to communicate insights considered urgent.
Social media's real-time nature means that when a topic breaks, it spreads fast. A fast response is now expected, and silence is quickly interpreted in a negative light.
In addition to distributing attacks on brand reputation, companies use social media to keep a finger on the pulse of crises like a product recall, or to monitor the progress of a new product launch.
Social media gives a quick read of what messages are resonating with the audience, allowing the company to fine-tune its plans to optimize results.
5. Host one or more branded customer communities.
To supplement the anonymous, random posts that occur across the social media landscape, this tactic recruits customers to join a panel of fellow customers and engage in an ongoing dialog with a company.
Like a traditional research panel, it is geared to give the company direct consumer feedback; unlike traditional methods, the form of this interaction is not limited to multiple-choice survey questions or short phone questionnaires.
The multifaceted conversations that take place among members as questions are posed to the group provide a richer understanding of new product concepts, product benefits and marketing messages.
6. Identify and segment consumers engaged in online conversations about the brand.
Top Performers are outdistancing others by going beyond simply targeting influencers, by digging deeper into the consumer conversations.
Consumers often include hints about their demographics or attitudes that are vital to helping a company interpret their comments. It is common, for example, for healthcare companies to segment patients from caregivers, while consumer technology companies segment the most tech-savvy consumers from a more mainstream audience.
One strategy relevant to all is to segment stages of the buying cycle into such categories as shoppers (asking general information about a product), purchasers (asking feedback about specific brands or even models) and new owners (reviewing their purchase decision).
7. Integrate social media monitoring data with other voice-of-the-customer data.
Social media provides a unique and valuable role in understanding consumers, but it cannot provide all the answers a company needs.
Top Performers are increasingly combining social media findings with focus groups, surveys, market analyses and other forms of customer intelligence.
Understanding the social media conversation can help researchers select topics and phrase questions that result in more effective quantitative studies. Social media may provide an explanation of consumer motivations that quantitative questions can only hint at. . He can be reached at [email protected]. Jeff Zabin, research director at Gleanster, formerly was a research fellow at Aberdeen Group. He can be reached at [email protected].