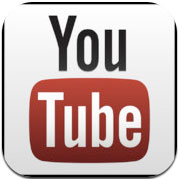 YouTube on Wednesday introduced YouTube Red, a US$10 a month ad-free channel.
Membership extends across devices, and consumers can access the service from other YouTube channels or apps, including YouTube Gaming.
Subscribers to YouTube Red will get a twofer — it automatically provides access to Google Play Music, which also carries a $10 subscription tag.
Starting early next year, YouTube Red subscribers will have access to new shows and movies from major YouTube creators in the Originals channel.
YouTube Red will be available in the United States starting Oct. 28, with a one-month free trial.
Regular ad-supported YouTube content will continue to be available, together with the YouTube Kids, Gaming and Music apps.
If YouTube Red fails to take off, "this will be the third failed attempt to create a paid Google video service," said Rob Enderle, principal analyst at the Enderle Group.
However, if the content is "really different," he told the E-Commerce Times, it should take off.
In the Red
The $10 monthly fee will apply to users of Android devices, personal computers and the mobile Web, but it will cost iOS users $13 to subscribe. That's because Apple takes 30 percent of all subscription revenue on its platform, and Google is passing on the cost.
Like Comcast and Netflix before it, YouTube is going to distribute original content in the YouTube Red Original Series.
Its pool of content currently includes Scare PewDiePie, a reality-adventure series from the creator and executive producers of The Walking Dead; Sing It! — a satire of singing competitions; Lazer Team, a feature-length action-comedy; A Trip to Unicorn Island, also a feature-length movie; and 360 Project from pop culture expert MatPat.
The Money Trail
Content of partners who don't agree to sign the YouTube Red revenue-sharing deal will disappear from public view on both ad-supported YouTube and YouTube Red, TechCrunch reported. That includes videos by entertainers and DIY instructors, but apparently excludes the average person uploading a home video to YouTube.
A majority of creators signed the deal, Google Chief Business Officer Robert Kynci reportedly said.
Content creators will be paid according to watch time — how long it takes to view their content. Google said it would give the majority of subscription revenue to content creators, although it did not disclose specific terms.
It currently takes 45 percent of revenues from ads, while Apple Music takes about 29 percent and Spotify 30 percent, TechCrunch noted.
Implications of YouTube Red
"This is interesting, because you don't know these content creators unless you really troll YouTube, and so there'll be some amount of generation of viewers," observed Mukul Krishna, a senior global director at Frost & Sullivan. YouTube Red "could draw eyeballs" if it nurtures those new creators.
The fate of creators who already have subscription channels on YouTube is unclear, Krishna told the E-Commerce Times. That includes "a lot of international content, and many of those production houses across the world use these YouTube subscription channels as their [over-the-top] strategy."
The success of YouTube Red will depend on the quality of the content, Enderle pointed out, "and right now the content doesn't look worth $10 a month to me."
YouTube Red "looks like an idea someone who has no background in media came up with," he said, "and I expect the outcome, unless they get much better content, will be terminal."