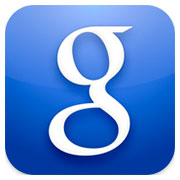 Google has been tampering with the responses its search engine gives to queries and, as a result, has been hurting social welfare, alleges a survey conducted by Michael Luca, a Harvard Business School economist, and Tim Wu, a professor at Columbia Law School and former Federal Trade Commission advisor. Yelp sponsored the research.
The team last week sent a paper reporting the results to the European Commission. Entitled, "Is Google Degrading Search? Consumer Harm from Universal Search," it was presented at the Antitrust Enforcement Symposium in Oxford, England, over the weekend.
By the time the study was complete, Wu completed a 180-degree pivot in his stance on Google's Search practices. He previously had deemed them fair.
Noting that local intent — online queries for local products and services — makes up the largest category of online searches, the study concluded that Google's injected results often have been inferior to content it would turn up organically.
Google uses a merit-based algorithm for determining which content goes into Search's answer boxes — the tiles that list three to seven local results and plot them out in a preview pane of Google Maps.
Don't Be Evil
Rivalry between Google and Yelp has been going on since 2009, when the former attempted to acquire the later. Since then, Yelp has been accusing Google of poor practices with regard to search.
In a previous study conducted by Yelp, the company concluded that Google displaced about 20 percent of all Google Search results in favor of content from internal services like Google Maps and Google+.
Web users should consult more than one search engine, said Roger Entner, founder and lead analyst of Recon Analytics. Each search engine's results are driven to the specifications set by the company behind it, so there always will be winners and losers, according to Entner.
"Google is a business, and I don't think you can expect Google to have a neutral point of view — you can't expect that," he told the E-Commerce Times.
Assuming the study's conclusions about Google's practices are correct, does that mean the company's behavior is sinister — or savvy?
It's not clear whether Google is just great at playing the game by its rules or actively revises them to keep itself on a better footing than its competitors, said Pund-IT Principal Analyst Charles King.
"The answer to that is exceedingly difficult to determine, and I don't think that the Yelp-sponsored study has done much to clarify the situation in any meaningful way," he told the E-Commerce Times.
Bigger Business
With the European Union currently investigating antitrust allegations related to Google Search rankings, the timing of the latest Yelp-sponsored study is problematic and a bit suspect, according to King.
The EU has been looking below those answer boxes, scrutinizing the order and weight given to Google Search results and probing for signs the company has been tampering with the engine's organic replies to improve its own bottom line.
"So the arrival of the study is, in the very least, potentially embarrassing," said King. "At the same time, the study was sponsored by Yelp, a competitor of Google that has itself been accused of algorithm cooking. So it seems like there's more than a little 'pot, kettle, black' equivocation going on here."
While the battle plays out, Web users should take note of Google's words, advised Recon Analytics' Entner.
"As Google has said, 'the competition is only a click away,'" he noted. "When you use Google, you're looking at the world curated by Google, with all the good and bad things that come with it."