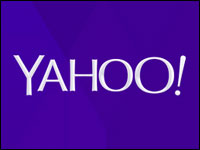 Another Yahoo acquisition hit the news last week — Flurry Analytics, and it was widely seen as a bid to raise the company's profile in the hot mobile ad market.
Mobile advertising will exceed US$31 billion this year, eMarketerhas predicted.
The market currently is dominated by Facebook and Google, which together account for more than 75 percent of all mobile ads worldwide.
"With ad spending quickly shifting from desktop to mobile, Yahoo has to make moves like this to remain viable," remarked Cathy Boyle, a senior analyst at eMarketer.
Yahoo reportedly paid between $200 million and $300 million for Flurry, although figures as high as $1 billion were being bandied about, but "we are not disclosing deal terms," Yahoo spokesperson Lauren Armstrong told the E-Commerce Times.
What's a Flurry?
Set up in 2008, Flurry gleans data from 1.4 billion devices each month and sees 5.5 billion app sessions daily, Yahoo said.
On average, Flurry Analytics exists in seven apps per device. It is used by 170,000 devs in 540,000 apps.
Flurry works with mobile developers in 150 countries; and 8,000 publishers monetize their apps with it.
After the deal is closed, Flurry's staff will remain in their current locations, and the company's vision, mission and focus will remain unchanged.
Yahoo's Efforts in Mobile
Yahoo's mobile display and search revenue each grew more than 100 percent year over year, the company said.
More than half its total monthly audience visited its website on a mobile device. In Q2, more than 450 million mobile monthly active users visited the Yahoo site. That's a 36 percent increase year over year.
Yahoo and Flurry "will make Yahoo mobile experiences better through products that are more personalized and more inspiring," said Scott Burke, SVP advertising technology at Yahoo. The companies' combined scale "will accelerate revenue growth for thousands of developers and publishers" and will enable more effective mobile ads for brands.
That personalization is in line with Yahoo CEO Marissa Mayer's vision of making the world's daily habits inspiring and entertaining.
Observations on the Acquisition
"Rather than being a mobile ad-only move, this is a mobile-first move in which Yahoo looks to increase its own mobile share of media, increase monetization on [its] mobile properties, and extend monetization services to third parties," Vikrant Gandhi, principal analyst at Frost & Sullivan, told the E-Commerce Times.
Whether the acquisition will help Yahoo make headway in the mobile ad space "will depend upon how Yahoo leverages all that intelligence and where it takes its ad initiatives to," he said.
The company has to decide whether to give preference to its mobile properties and remain tied to its own content or to become an open ad exchange advertisers can use across various mobile properties, Gandhi remarked.
Yahoo likely will evolve from being a content platform to becoming an enabling platform for building scale by aggregating data collected from the products of companies it has purchased, Gandhi surmised.
Flurry's Amazing Grace?
Flurry "has exceptional visibility into user behavior across multiple mobile apps — something that Yahoo has lacked — and its audience insights are probably much more effective than Yahoo's," Gandhi pointed out. "That's what Yahoo is going after."
While Flurry's insights into user behavior will let Yahoo offer more sophisticated targeting with mobile display ads, Yahoo still needs to prove the mobile ads it serves are effective, just as Google and Facebook had to do, eMarketer's Boyle cautioned.
Yahoo has to let Flurry continue growing and collecting audience data, while maintaining Flurry's open, neutral position, suggested Gandhi.
Further, it must decide whether Flurry can extend its expertise to Yahoo's data and not the other way around, he said, noting that "sometimes innovation happens faster at smaller organizations."