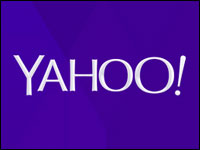 Yahoo on Monday reported second quarter earnings that fell just short of Wall Street estimates but left investors and analysts waiting to hear about progress in finding a strategic investment partner. Negotiations over the potential sale of the company's core assets are under way.
The company reported earnings from operations of US$39 million, or 9 cents a share in the second quarter, compared with earnings of $108 million or 16 cents in the year-ago quarter. The company reported a net loss of $440 million, or 46 cents a share, compared with $22 million, or two cents in the year-ago quarter.
Revenue Calculation
Revenue rose slightly to $1.3 billion in the quarter, compared with $1.24 billion a year earlier.
The revenue calculation changed due to a search agreement that shifts exclusive sales responsibility for premium advertisers to Microsoft.
Yahoo took charges of $395 million for a non-cash goodwill impairment. It also took $87 million in charges for a non-cash intangibles impairment related to Tumblr, for projected decreases in operating results and cash flows.
The company has made progress in cost cutting, it said, claiming the lowest cost structure and headcount in a decade.
Yahoo has been making "great progress" in its efforts to find strategic alternatives, said CEO Marissa Meyer, which have included talks with a number of potential buyers for its core assets. However, the company did not give specifics on the status of the negotiations.
Confidence Down
Yahoo is running short on time to restore confidence in the company.
"This is sad, but Yahoo seems to be spinning out of control as it goes down," observed industry analyst Jeff Kagan. "This is what happens to companies that stick around after their growth wave has faded."
Yahoo still has a number of companies interested in acquiring its core business, but those companies now face the prospect of having to prevent the firm from going into a financial freefall before a takeover is complete, he told the E-Commerce Times.
"Make no mistake, it can be done. It just hasn't happened yet, and this is dragging on longer than anyone had expected," Kagan said. "The longer Yahoo waits, the less it is worth."
Sad State of Affairs
Until Yahoo gives investors an idea of which direction the company is going, little real growth will take place, observed Rob Enderle, principal analyst at the Enderle Group.
"They are effectively in limbo until we know who is buying them and what their new game plan is," he told the E-Commerce Times.
However, the fact that Yahoo's revenue was slightly higher than forecasts and that its earnings per share fell just a penny short of estimates might warrant a little benefit of the doubt, said Charles King, principal analyst at Pund-IT.
Further, Yahoo's mavens revenue (mobile, video, native and social) rose to $504 million on a year-over-year basis, he noted, which was a significant jump from $401 million posted in the year-ago quarter.
However, core search revenue fell 13 percent, and the number of paid clicks fell 24 percent, widening the gap after a 21 percent decline in the prior quarter.
"Add in the decision to write down . . . Yahoo's Tumblr acquisition, and this is looking like a quarter that no one will include on their resumes," King told the E-Commerce Times.
"Any time news of the sale of a company's core assets is more highly anticipated than its quarterly earnings report, you know you're looking at a business in steep decline," he acknowledged. "That it's happening to what was once one of IT's brightest lights is simply sad."