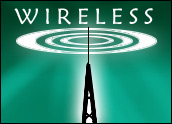 It appears both AT&T Mobility and Sprint deserve congratulations on their great performances, based on two just-released studies on the wireless wars. J.D. Power and RootMetrics revealed some interesting and surprising new information on this changing marketplace.
For the fifth time, AT&T won first place with J.D. Power. For its part, Sprint showed significant performance improvement over the last year.
That is the kind of information customers use to determine the best network and service.
The good news is that every carrier improved over the last year — the two studies rank leadership.
Customers placed both AT&T Mobility and Sprint Boost ahead of the pack in quality and reliability, according to the J.D. Power study.
However, every competitor has improved its quality, the RootMetrics study found. That's good news for customers. Verizon Wireless squeaked by AT&T Mobility, but they're virtually tied at No. 1.
The big change is the improvement at Sprint. Sprint is now a much stronger No. 3, compared to last year. T-Mobile is still No. 4, and it shows its greatest strength in urban areas.
Which Wireless Carrier Is Best for You?
There are three ways to choose the best wireless carrier for you: Trust your past experiences; talk with family and friends; and consider national studies.
AT&T and Verizon consistently have held the top spots for quality, speed and reliability.
Sprint and T-Mobile have been lagging behind the leaders, but that is changing. Both companies have been expanding their wireless quality, reach and speed.
It's important to take competitive television advertising with a grain of salt. Perhaps it's all true, but it's not always the whole truth. When a carrier claims it is the fastest, for example, that does not mean it's fastest everywhere. Unless it's the fastest at your location, that claim means little to you.
Most Improved: Sprint
The biggest change is the recovery at Sprint. It has jumped from fourth place to second place in some categories, and it is showing strong recovery.
Both AT&T and Verizon have had the fastest and most extensive wireless networks in the United States over the last decade. That is still the case, but Sprint and T-Mobile have been investing in and improving their networks over the past few years.
The Spectrum Question
Every carrier needs more wireless spectrum to keep growing.
AT&T Mobility and Verizon Wireless have strong wireless spectrum holdings to serve their customers.
Sprint has plenty of available spectrum, and it's even leasing it to smaller competitors.
T-Mobile does not have a lot of spectrum.
The J.D. Power and RootMetrics survey results say two very important things about the wireless industry in the United States: 1) Carriers are getting better, faster and stronger; and 2) Customers are noticing the improvements.
There still are many differences between carriers based on your location. One carrier may be best for you. However, if you are lucky, multiple carriers will be strong where you spend time. Don't assume. Test.
Choosing Your Carrier
Networks do change and improve, but trust your past experience. Ask your family and friends as well. Also, wireless studies are very helpful. No one approach is best — they are all part of the ongoing process of determining which carrier offers the best quality for you. That is all you should care about.
It's important to stay on top of the studies, because carriers can get better or worse from time to time, depending on competition and on investment dollars assigned to a particular area. Remember, a carrier can be best on a national study, but all you care about is how it performs where you spend time.