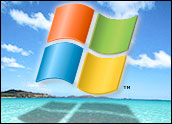 The end of mainstream support by Microsoft for Windows XP ended onApril 14. That deadline came and left with barely an audiblegroan from the minions of enterprise, small business and consumerusers of the decade-old operating system.
The steadfast legions of corporate Windows XP users — and theMicrosoft Office 2003 suite that also is no longer supported — arenot facing any dire consequences for not migrating to Windows Vistaand the Office 7 suite, however. No doomsday alarms have sounded, and there have been nopredictions of computing chaos like those that warned of Y2K.
Microsoft will continue to provide critical security patches for bothsoftware products until 2014. For mission-critical enterprise systems,Microsoft will continue to provide support under corporate contracts.So, unless a business entity ignores network security standards andother safe computing practices, no doom-and-gloom system failures arebound to occur.
"The end of mainstream support is not a call to hysteria or panic forcorporate customers," John Biglin, CEO of Interphase Systems, told the E-Commerce Times. "Instead, it is a signal to the corporate staffs to plan for the next 12 to 36 months."
What's the Rush?
Enterprises did not jump on the Windows Vistabandwagon, due to early compatibility and usability issues — andfirst impressions made lasting ones. Whether that willhappen with Windows 7 is a matter of debate. Meanwhile, the enterprise isn't feeling much urgency to abandon Windows XP.
From the corporate customer's perspective, Windows XP represents a comfortzone. Most businesses are still on Windows XP, Biglin noted, adding that a few of his clientsare still using Windows 2000. Interphase Systems is a management and technology consulting organization that assists clients with planning and managing their business strategies and operations.
Windows Vista is a resource hog. By comparison, Windows 7 is much moreefficient. Much of the hardware that currently runs Windows XP just fine would needmemory and other component upgrades to handle Vista. That need willnot disappear for Windows 7, according to Biglin.
Money Issues Either Way
From a business standpoint, migrating to Windows 7 — even without itscompatibility and usability concerns — will still impact corporatebudgets. Paying for Microsoft technical support, if and when it isneeded, may influence companies to stay with Windows XP as long as possible.
From a business point of view, an operating system upgrade can cost US$400 ormore per computer, plus labor. A price tag of$800,000 — plus technical costs — is not uncommon. Many corporations balked at spending over $1million to do the upgrade to Windows Vista, Biglin recalled.
"CIOs have to look at the ability to raise the bar by moving toWindows 7. There are compelling reasons not to move. It is very much alogistics and project-planning issue and very much a financial issue,"he said.
Ticking Clock
Even for enterprises that are comfortable with Windows XP and have no real needfor hotfixes from Microsoft to keep their existing configurationsworking, it will be just a matter of time before they'll need to abandon a10-year-old operating system. However, Microsoft may have made thejob of migrating to Windows 7 even more of a hassle for bigorganizations with hundreds of computers, since it built the new OSwith no upgrade path from Windows XP.
Once the decision is made to upgrade, IT departments may have tofirst roll Windows XP into Windows Vista and then upgrade to Windows7. The only other option would be to jettison legacy hardware and start allover with a new OS deployment — or not migrate at all.
"It's time to move on from XP after 10 years," said software engineer Jackie Trillo,director of Internet marketing and technologies at Pristine PublicRelations.
"It will be easier forsmall businesses like mine to switch over 10 PCs in the office," Trillo told the E-Commerce Times. "Itwill be a much bigger task for large organizations."
The marketing firm Trillo founded isstill using Windows XP and Windows Vista but is preparing for eventual migration to Windows 7. She expects to see mainstream adoption of Windows 7 — but maybenot right away.
XP users will have to make significant adjustments to the newoperating system, predicted Trillo.
The biggest obstacle in the process, she said, will be getting used to Windows 7 without the familiarity of Windows Vista.
Dissenting Views
Not everybody still using Windows XP will be making the move toWindows 7 any time soon, though. Some users, like Trillo, are ready for themove. Others are less sure about switching OSes.
For many enterprise customers, moving to Linux is not an option, said Interphase Systems' Biglin, because of perceived or real compatibility issues withmust-run Windows applications.
There has been an uptick with Macdeployments, though, he said, noting that some of his clients are experimenting with Maccompatibility.
Yet it's possible that a large contingent of diehard Windows XP users will hang on, suggested John A. Scharfglass, president of CompuGeeks; XP is still around because it works.
"I don't believe you are going to see Windows XP go away once Windows7 comes out," Scharfglass told the E-Commerce Times. "Even though Microsoft won't be supporting XP, mostcompanies are not going to be so quick to spend money on upgrading toWindows 7. Once Windows 7 comes out, it's too great of a chance for acompany to upgrade due to cost — and the possibility that something willgo wrong, or that there will be compatibility issues with third-partysoftware."
On the other hand, international spirits companyCastle Brandsavoided the upgrade to Microsoft Vista but plans tomigrate to Windows 7 as soon as the first service pack is available toensure that all the bugs are gone, said Andre Preoteasa, director of IT for the firm. Meshing with Microsoft's latest server technology is the issue.
"What is important to understand is the coupling between serverarchitecture and the desktop operating system," Preoteasa told the E-Commerce Times. "For example, Windows XPworks well with Windows Server 2003. The same — theoretically — goes forVista and Server 2008."
Some Options
The refurbished computer market may offer the best hope for businessesand consumers who want to stay with Windows XP and not have a problemadding to their computer inventory.
A rush to replace aging hardware will be the force that drives away Windows XP, predicted Interphase System's Biglin.
About 20 to 25 percent of companies that routinely replace hardwareevery year delayed the purchases for the last two years to avoidMicrosoft Vista, he said.
However, companies that want to stay with Windows XP and even add totheir bank of computers running the aging OS can do that through theMicrosoft Authorized Refurbisher Program (MAR), which was activated inNovember of 2007.
The MAR program "authorizes me to cleanse the harddrive of corporate computers and install a licensed copy of Windows XPPro for sale on refurbished computers," said Bob Houghton, president of Redemtech, one of theearly companies to participate.
The essence of the program isto permit continued use of Windows XP. The license includes softwareregistration with all normal online support for drivers, etc.,Houghton told the E-Commerce Times.
Most enterprise licensing allows customers to continue imagingexisting XP installations, he pointed out. This MAR program also provides an avenuefor businesses to upgrade their hardware with legitimate softwarerights and remain on Windows XP.
Two Versions
"Large enterprise accounts are buying refurbished computers tosupplement their existing equipment," said Houghton. "This helps deal with constrainedbudgets. We are selling a lot of these refurbished computers back intoenterprise organizations. It is a great way to squeeze budgets andstill get all the functionality."
Redemtech is one half of a two-division operationkeeping Windows XP alive after the cutoff of mainstream support.Redemtech is an enterprise brand; its sister company,Red Rabbitt caters to consumers.
The starting price point for a refurbished desktop PC is $99 retail. Arough rule of thumb is that the refurbished machine is priced forone-third to one-half the price of the computer model when it was new,said Houghton. The refurbished Windows XP computers come with a genuineMicrosoft license, a warranty of 90 days to 1 year, depending on thesales terms, and help desk support.