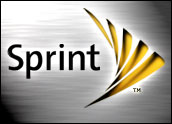 Recently, I gave a speech at a company and one of the executives raised an interesting question: Will Apple or Google — or both — enter the wireless networking fray, just as both have become competitors in the smartphone side of the business? I believe the answer is yes. How is the question.
My Pick of the Week is the appointment of James Moorhead as chief marketing officer at DISH Network.
Not If but How
Five years ago, the wireless business changed. Before then, it was growing, but not as fast. Nokia and RIM were the top two handset makers. Wireless data use was increasing, but not exploding like today.
When Apple and Google jumped in with the iPhone and Android OS, they quickly transformed the entire smartphone sector.
If they jump into the network space, they could upset another apple cart just as dramatically and just as quickly. The No. 1 and 2 networks may become Google and Apple, pushing Verizon and AT&T down to No. 3 and 4.
The question is not whether they will get into the network business. I am sure this will happen.
The question is how. Will Apple and Google become resellers, sort of like Tracfone, which resells AT&T and Verizon? Or will one of them acquire Sprint Nextel?
Signal-Sniffing Smartphones?
Sprint Nextel is a distant third behind Verizon and AT&T. However, with the brand name of Apple or Google in front of it, things could be very different. Then, when the new owner modifies the network to offer more in-depth wireless data services, that could be a real game changer.
Of the big three, Sprint Nextel has the least amount of customers and plenty of wireless data spectrum, at least for now. This is what companies like Apple and Google would look for.
Sprint Nextel has been struggling for years, and the company still has not turned around, so this could definitely be an option. The sector is growing — just look at AT&T and Verizon. Why hasn't Sprint followed with similar growth?
Many of its problems seem to be fixed. Perhaps a new brand behind the network may be all that is needed.
If Sprint is not acquired, there is still plenty of opportunity on the network side for both Apple and Google. They could do business with and resell the networks of AT&T and Verizon, for example.
In fact, this could even be better if their handsets can sniff out the strongest signals from all the carriers. That would give them a better offering than doing business with just one of the networks.
Tracfone sells phones that access either AT&T or Verizon, but Google and Apple could have smartphones that can use more than one network. They could have a device that sniffs around for the best wireless data signal available at the time.
This would give them a stronger wireless data experience than any standalone network.
Crazy Like Foxes
So Apple and Google could be getting ready to jump into and change the network space the same as they did with the handset space.
No, they have no track record in networks, but they had no experience in smartphones either, and they are doing pretty well there as the No. 1 and 2 players in the space.
When they jumped into the smartphone space they saw an opportunity to own the sector. Mission accomplished.
This time as they prepare to jump into the network space they see two opportunities: One is to own this sector; and two is to fix a problem with the looming wireless data spectrum shortage.
If they can successfully solve this problem, they could indeed earn the No. 1 and 2 spots in networks, just as they have in handsets.
We've seen crazier things happen haven't we?, Vicks and Old Spice. He succeeds Ira Bahr, who resigned in December.
New CEO Joe Clayton is focusing more on building the DISH brand. Good idea.
DISH has lots of opportunity with the changing pay television market and the Blockbuster chain of video rental stores it recently acquired.
Both have joined the company as the entire pay television space faces its strongest challenge: Both Google and Apple are preparing to make a play.
Congratulations, James and Joe. Buckle up, because the television marketplace in your backyard is getting ready for one big transformation.
Comcast may be No. 1 in this space, but both Google and Apple have their sites set on the next industry opportunity.