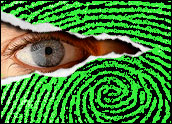 Depending on which set of criteria you reference, ID fraud either is on a significant decline or will be a lingering threat for several more years.
The general trend points downward. Overall, 2007 saw a 12 percent drop in ID fraud incidences to US$6 billion, according to Javelin Strategy & Research's report released in February.
However, there is a caveat. The same report found a sharp increase — from 3 to 40 percent — in traditional scams like mail and telephone fraud.
Where vs. How
Consumers, then, may be much safer doing business online than by mail or telephone transactions. Interestingly, where you live — rather than how you travel around the Internet — can determine your chances of become an ID theft victim, according to the Javelin report.
For example, citizens in Illinois, Delaware, California, Idaho and West Virginia are most at risk, while the Plains states and the Northeast claim the lowest incidence of ID fraud. States with the lowest incidents include Alaska, Utah, Nevada, Nebraska, South Dakota, Minnesota, Indiana, Louisiana, Alabama, Mississippi, Connecticut, New Hampshire and Maine.
Regardless of the methodology, fewer adults fell victim to ID fraud in 2007 than the previous year. However, the cost of fraud per consumer rose overall by 25 percent, from US$554 to $691 on average.
"At best, the state of ID Fraud is a mixed bag. The FTC (Federal Trade Commission) study counters the Javelin report conclusions," Todd Davis, CEO of identify protection firm LifeLock, told the E-Commerce Times.
Defining Terms
Determining how much ID theft is occurring and how often ID fraud is perpetrated can depend on one's point of view. A lot depends on how the researchers doing the studies define what they are surveying.
"There is some merit to what the Javelin report shows. But our view is different. The modes of ID theft are very complex. People are now aware of it, so they don't report it," Steven Domenikos, CEO of Identity Truth, told the E-Commerce Times. Identity Truth provides a range of consumer-level security services.
Identity fraud is actually much worse than what the Javelin study concluded, he said. For example, 85 percent of all fraud cases last year were outside the credit card and banking system. More people lost their privacy and suffered damaged reputations than ever before.
"Credit banks can't track that," Domenikos said.
Still Risky Business
Identity fraud is a much bigger problem today than ID theft, whether online or offline, according to Patrick McKenna, CEO of DMi Partners, an interactive marketing and e-commerce management firm.
"Fraud's goal is to get money quickly without leaving a trail. People are making strides in protecting themselves more today. But wherever there is a marketplace there will be people taking advantage. Some will use the Internet," McKenna told the E-Commerce Times.
For instance, two common forms of fraud connected to Internet use are click fraud and advertising fraud. Both are on the rise, he said. Click fraud and search engine use is on the increase. However, industry watchers are seeing a decrease in the success rate.
Survey Says
This year's Javelin report reinforces a three-year trend that criminals mostly obtain the majority of information from stolen personal belongings and through telephone calls rather than online. In its fourth consecutive year, the report is based on telephone interviews with 575,000 U.S. adults and 445 ID theft victims, according to Rachel Kim, an associate analyst for Javelin. Identity fraud is defined as the unauthorized use of another person's personal information to achieve illicit financial gain.
"The decline is based on a combination of factors. Consumers have better awareness of fraud from prominent media coverage. Also, protective steps are available to consumers, and industry is taking effort to protect consumers more," Kim told the E-Commerce Times.
Overall, according to the study, identity fraud is declining in the United States, down by an estimated 12 percent over 2006, which represents a total fraud reduction of $6 billion. The report issued these findings:
Traditional methods still pose the greatest risk. Fraudsters are turning to lower-tech methods by utilizing telephone theft more than ever before. Access through mail and telephone transactions grew from 3 percent of ID theft in 2006 to 40 percent in 2007.
States are not affected equally. Fraud risk is lowest in the Northeast, while residents in California and other states are at the highest risk.
Fraud response varies by age. Young adults who fall victim to fraud are most likely to purchase ID fraud insurance and sign up for fraud alerts. Older adults who fall victim often react by no longer sending bill payments and checks through unsecured mailboxes.
Over the past three years, overall fraud declined, while the cost per consumer rose. This cost is defined by the total out-of-pocket expense consumers incur when falling victim to ID fraud, not those costs borne by businesses. The cost per consumer in 2007 averaged $691, an increase of 25 percent, over the $554 recorded in 2006.
The FTC's View
The Javelin report results do not cover existing and new accounts fraud or synthetic fraud involving fake IDs, said Kim. Including those incidents may account for the different results by the FTC.
Key findings about ID theft in 2007, according to the recent report from FTC, suggests that ID theft and ID fraud in general may not be reducing the way the Javelin report shows. For instance, the total number of complaints increased from 670,000 to 800,000.
Also, the FTC received over 800,000 Consumer Sentinel complaints during calendar year 2007. Of these complaints, 32 percent were identity theft complaints, and 68 percent were related to other types of fraud.
Many ID fraud incidents may never get reported or counted. For instance, 65 percent of all complainants never filed a police report.
Who's Winning?
Security experts suggest that it may be too soon to declare a definite victory in the ID theft war. However, the battles are starting to tilt to the side of the good guys at last.
"The tide is turning," declared McKenna.
More and more people are fighting back against ID fraud, so there is hope around the corner, agreed Davis.
"We are beginning to make headway, but we have a long way to go. The bad guys have a big head start. We will start to curb this over the next few years," he offered.
Javelin's researchers also are convinced that the ID Theft war is turning in the right direction.
"A lot of progress is being made, but the war is not over. The problem still needs a lot of work done by consumers and industry and government," Kim concluded.