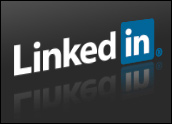 After almost two years of litigation, a federal judge has ruled on a dispute between an employer and former employee over control of a LinkedIn account.
The case turned on a specific Pennsylvania law about using the likeness of another individual, so the impact may be limited, but since there is so little litigation concerning LinkedIn or other social media sites, it is important to understand the issues and implications.
What Happened at Edcomm?
Linda Eagle cofounded Edcomm in 1987, and she promoted her Ph.D. in communication and psychology. Eagle also had extensive experience in financial services and training, as well as a worldwide reputation as a leader in the field of financial education.
Edcomm was sold in 2010, and the new owners terminated her on June 20, 2011.
Edcomm had encouraged employees to sign up for and use LinkedIn as a sales tool. Prior to her termination, Eagle had provided her LinkedIn password to Edcomm to allow Edcomm employees to post on her behalf.
At the time Eagle was terminated, Edcomm did not have a clear policy regarding ownership of LinkedIn account content and connections, or what would happen when employees departed.
After Eagle's termination, Edcomm employees changed her LinkedIn password and took full control over her account, which contained around 4,000 connections. While there is some factual debate about timing, the parties agreed that by Oct. 7, 2011, Eagle had control over her LinkedIn account once again.
Within a week of Eagle's termination, Edcomm provided public notice that she was no longer affiliated with Edcomm, but this information did not appear in her LinkedIn account. During the period when Eagle did not have control over her content, the evidence showed that if one conducted a Google or LinkedIn search for "Linda Eagle" that they would be directed to http://www.linkedin.com/in/lindaeagle. However, anyone who used that URL saw that Eagle's LinkedIn account actually bore the name, picture and credentials of Sandi Morgan, the Interim CEO of Edcomm.
The Lawsuit
On July 1, 2011, Eagle sued Edcomm and some Edcomm employees in U.S. District Court in Eastern Pennsylvania, making a number of claims related to her LinkedIn account: (1) violation of the Computer Fraud and Abuse Act (CFAA), 18 U.S.C. 1030(a)(2)(C);(2) violation of the CFAA, 18 U.S.C. 1030(a)(5)(C); (3) violation of Section 43(a) of the Lanham Act, 15 U.S.C. 1125(a)(1)(A); (4) unauthorized use of name in violation of 42 Pa.C.S. 8316; (5) invasion of privacy by misappropriation of identity; (6) misappropriation of publicity; (7) identity theft under 42 Pa.C.S. 8315; (8) conversion;(9) tortious interference with contract; (10) civil conspiracy; and (11) civil aiding and abetting. Typically, plaintiffs assert all possible legal theories available hoping at least one will succeed.
What Happened in Court?
On March 12, 2013, U.S. District Judge Ronald L. Buckwalter ruled that Eagle's LinkedIn account "belonged to Eagle alone and she was individually bound by the User Agreement." The specific LinkedIn terms that the Judge relied on:If you are using LinkedIn on behalf of a company or other legal entity, you are nevertheless individually bound by this Agreement even if your company has a separate agreement with us. Ultimately, Eagle prevailed on the claim of unauthorized use of her name, invasion of privacy, and misappropriation of publicity, but she was unable to convince Judge Buckwalter that the use of her LinkedIn information and loss of access to 4,000 LinkedIn connections for four months resulted in an economic loss to her; it was merely speculative. As a result, the Judge awarded no damages.
The Judge based his decision, at least in part, on these facts included in his Memorandum: Edcomm not only urged its employees to create LinkedIn accounts, but to become involved in account content… To this end, Edcomm developed employee policies covering on-line content.However, Edcomm did not pay for LinkedIn accounts, but more significantly Edcomm "did not require that employees have LinkedIn accounts."
In Conclusion
Judge Buckhalter's opinion seemed to rely on the fact that Edcomm did not pay for LinkedIn accounts and Edcomm had no written policy regarding ownership and use of LinkedIn.
Perhaps the lesson here is that companies need specific policies about ownership of social media content that articulate the rights of employers and employees following termination.
Social Media content ownership may become clearer as other courts address this issue, but if they rely on state laws, the decisions could be all over the map. Time will tell.